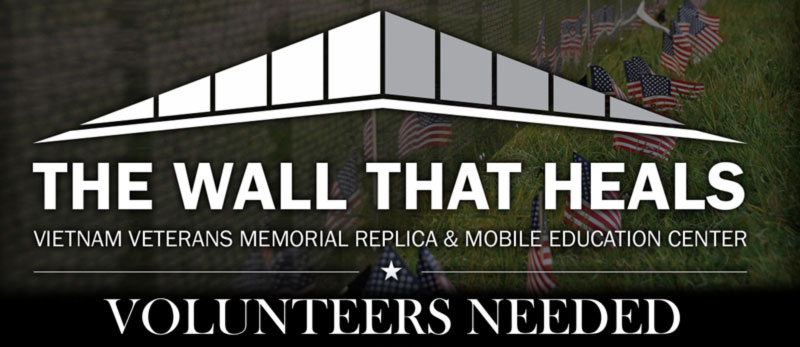 The Wall That Heals is open 24 hours a day, allowing people to visit The Wall at the time of their choice and in a manner that is most meaningful to them.
This means volunteers are needed around the clock to make the event possible. During peak times of the day 4-5 volunteers are needed to help guide visitors through the experience. Other times of day and night, 2-3 volunteers are needed. Volunteers are asked to work in 4 hour shifts, and you are welcome to sign up for more than one shift. We plan to provide t-shirts to all volunteers as a souvenir for helping, and we ask that you wear it when you volunteer.
All volunteers are asked to attend an optional but recommended meeting at the site on Wednesday, July 5, at 6:00 p.m., and t-shirts should be distributed at the conclusion of the meeting.
Use the blue link button above (Online Volunteer Sign Up) to see the shifts available and sign up online. If you prefer assistance in signing up, you may contact Frank and Bright Funeral Home at (618) 662-2141 or email at [email protected] You may need to leave your name and number with us if you call and allow ample time for us to call you back or reply via email and help you select your shift(s). Thank you!