We are pleased to make a comfortable media room available that is dedicated to grief and recovery resources, as well as information about funeral planning and memorialization. Designed for people of all ages, you will discover many books, videos and brochures that can be used for yourself or helping a family member or friend. The books and videos are offered in the form of a lending library, and you are welcome to borrow and return them so that others might benefit from them, as well.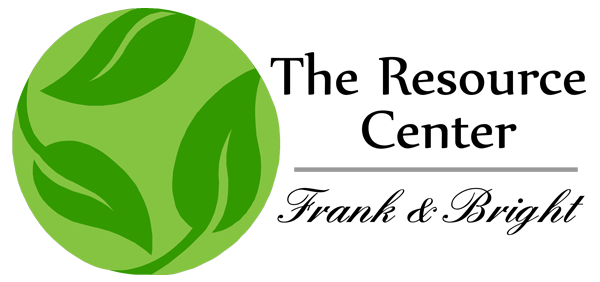 Additionally, a variety of materials are available for you to keep, including brochures and pamphlets about death and grief. Selections include children's coloring books, booklets for teens which candidly answer questions about death and funerals, and a variety of brochures on many topics.
You'll also find the Five Wishes booklets here, which Frank & Bright Funeral Home has distributed hundreds of copies of over the past few years. When you complete Five Wishes, it becomes a legally recognized document in the state of Illinois and serves as a living will and designates a medical power of attorney for healthcare. Even if you already have these documents in place, filling out Five Wishes will help your family members and doctors clearly understand: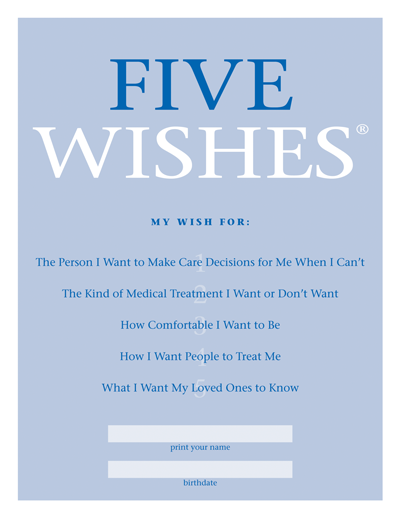 Who you want to make health care decisions for you when you can't make them.

The kind of medical treatment you want or don't want.

How comfortable you want to be.

How you want people to treat you.

What you want your loved ones to know.