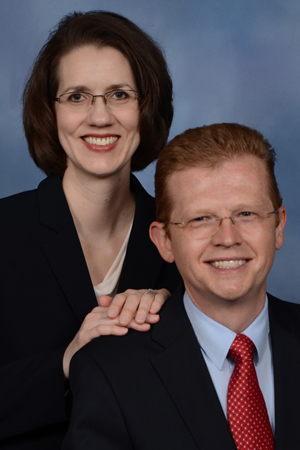 Ryan & Jessica Muskopf, Owners
Ryan has been a Licensed Funeral Director and Embalmer in Illinois since 1993
Frank & Bright Funeral Home continues a time-honored tradition of service to the people of Clay County and surrounding area. Ryan and Jessica are thankful for the opportunity to serve you just as three generations of families have done during the past 84 years.
As Ryan's family and friends can attest, he was interested in a funeral service career since childhood. After a high school summer job at a local funeral home, followed by mortuary school and an apprenticeship, he became an Illinois licensed funeral director and embalmer by the age of 21.
Ryan received a bachelor's degree from Southern Illinois University in Carbondale. He has earned the Certified Funeral Service Professional (CFSP) designation, which recognizes funeral directors who are committed to the lifelong pursuit of continuing education.
Along with her involvement in the funeral home, Jessica works as an insurance property claims supervisor. She takes pride in knowing her work ultimately helps people who have experienced damage to their home. Jessica is a graduate of Illinois State University.
Ryan and Jessica attend First Christian Church in Flora, and are active in community organizations. They are the busy parents of two children, Katie and Teddy.
---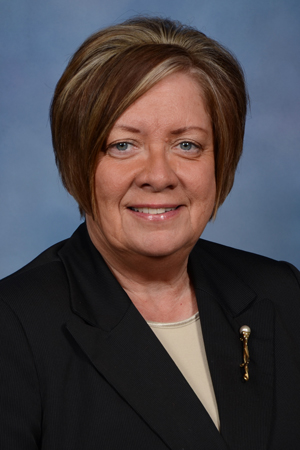 Barb Bright, Family Care & Office Coordinator
Barb Bright, and her late husband Gary Bright, operated Frank & Bright Funeral Home for nearly 30 years. While working towards a degree in Dental Hygiene at Southern Illinois University in Carbondale, she met Gary, who was enrolled in the Mortuary Science program at the college. They were married in 1975. Barb's family includes a son, Greg, and a daughter and son in-law, Kim and Josh Jones.
After working at a Flora dental practice for several years, Barb worked alongside Gary full-time at the funeral home. She regularly assists families with the coordination and completion of documentation and many other paperwork needs. Barb greets and offers support to families and guests of the funeral home. Her sensitivity and genuine care and concern for people are reasons why Barb continues to be such a valued member of the Frank & Bright staff.
Barb is a member of Orchardville Church. She is involved in community activities including serving as a board member of Flora Rotary Club's "Bright-R Future" program, named in honor of Gary, which helps coordinate home improvement projects for people needing assistance.
---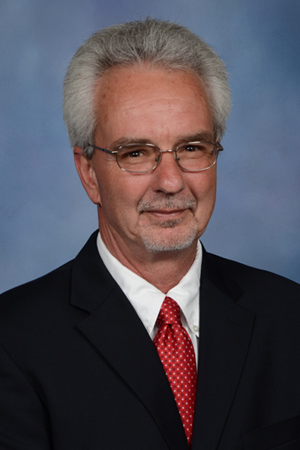 Gary Lane, Service & Facility Associate
Gary Lane joined Frank & Bright Funeral Home in 1998. In addition to assisting our families and guests, he is dedicated to the ongoing physical operation of the funeral home, and is the reason why we receive so many compliments about the excellent appearance of our building, grounds, and motor vehicles.
A native of Flora, he has been married to Terry (Griffith) Lane since 1975, and their family includes a son and daughter in-law, Brian and Mary Ann, and a daughter and son in-law Brittany and Luke. Gary and Terry also thoroughly enjoy time spent with three grandchildren.
Gary is a member of First Baptist Church of Flora. He serves as a Clay County Coroner's Deputy, and is a member of the Flora American Legion, Flora Masons, Clay County Shrine Club, and Flora Elks. He has also served as a past member of the Flora Fire Department and the First Responders.
---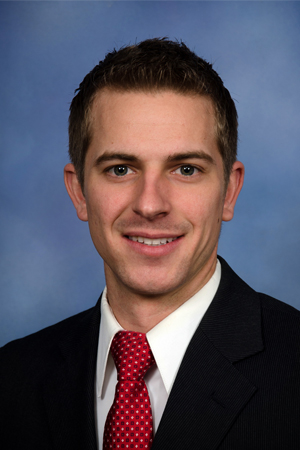 Stephen Hough, Service Associate
In 2014, Stephen Hough became part of the Frank & Bright Funeral Home staff. Stephen serves the needs of our families and guests with a friendly and caring attitude, and hopes to help make their difficult time a little easier. Energetic and hardworking, he assists with upkeep of the funeral home and Floral Garden of Memories Cemetery.
Stephen is a resident of rural Xenia, and has lived in the area since 2000. He worked as a small engine mechanic after completing high school, most recently at Dickey's Rentals in Flora.
He is married to Charity (Massey) Hough, and attends New Hope Pentecostal Church in Flora where his father, Jeff Hough, pastors. Stephen enjoys hunting and outdoor activities, as well as spending time with his family and friends.
---