Frank & Bright Funeral Home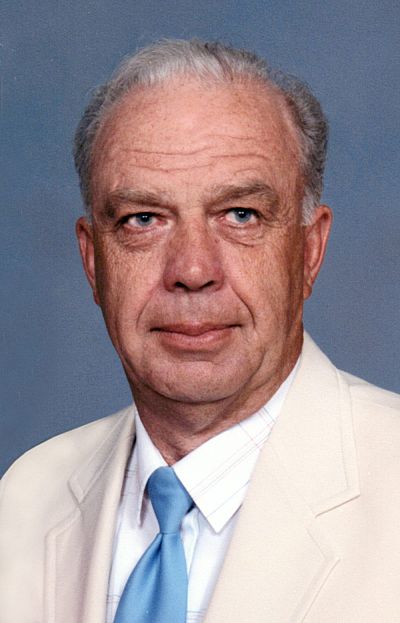 Tony Whitehead
Nov 8th, 1930 - Jan 16th, 2023
Tony Whitehead, age 92, of Flora, Illinois, passed away early Monday morning, January 16, 2023, at Deaconess Hospital in Evansville, Indiana.
He was born November 8, 1930, in Centertown, Kentucky, the son of Jasper Roger and Nola (Snodgrass) Whitehead. He was united in marriage to Wanda Ann Bennett on December 26, 1953, in Ohio County, Kentucky, and together they shared 62 wedding anniversaries until her passing on June 1, 2016.
Tony served in the U.S. Army from 1951-53, stationed at Fort Polk, Louisiana. He was employed by Ashland Oil for over 40 years as a gauger, and was a member of the First Southern Baptist Church in Flora. He was dedicated to youth athletics through his work as a little league and pony league coach, as well as an umpire. Tony served on the Clay County Board from 1984 until 2002, and functioned as the board Chair for 10 of those years. During that time he was instrumental in developing plans for a new hospital in Clay County to modernize and advance the standard of medical care for our local communities. He enjoyed quail hunting and vegetable gardening, gaining the title of "town farmer" with his plentiful crops. He was appreciated each year for his delicious tomatoes and willingness to help till the garden plots of others who were anxious to start their planting. In all that he did, helping people with a giving attitude was the true heart of Tony's personality.
He is survived by 2 sons: Ted (Karen) Whitehead of Flora and Gary (Karen) Whitehead of Flora; a daughter-in-law: Sherry Whitehead; a brother: J.R. (Jennifer) Whitehead of Greenville, Kentucky; 7 grandchildren: Miranda (Brock) Kroenlein, Josalyn (Jonas) Wyatt, Nathan (Noel) Whitehead, Laura (Cory) Anderson, Lucas Whitehead, Jacob Whitehead, and Maria Whitehead; 6 great-grandchildren: Gracie and Allison Kroenlein, Chesley and Ezra Wyatt, and Norah and Nolan Tony Whitehead, and a great-grandchild on the way.
He was preceded in passing by his parents; wife; a son: Bruce Whitehead; 2 grandsons: Adam Whitehead and Joseph Whitehead; 9 siblings: Ray Whitehead, Lois (Rethel) Hoskins, Roy (Agnes) Whitehead, Lucille (Conrad) Bennett, May (John) Kucinski, Margery (Charles) Ford, Geneva (Bill) Scott, Edwin (Greta) Whitehead, and Daphene (Wiley) Flener; and a daughter-in-law: Lisa Whitehead.
A funeral ceremony will be held beginning at 11 a.m. Saturday, January 21, 2023, at Frank & Bright Funeral Home in Flora. Interment will follow in St. Stephen Cemetery with military funeral honors presented. Visitation will be from 5 until 8 p.m. Friday evening at the funeral home. Memorials are suggested to Guadalupe Project and will be accepted through the funeral home. To share a condolence or memory, visit: www.frankandbright.com