Frank & Bright Funeral Home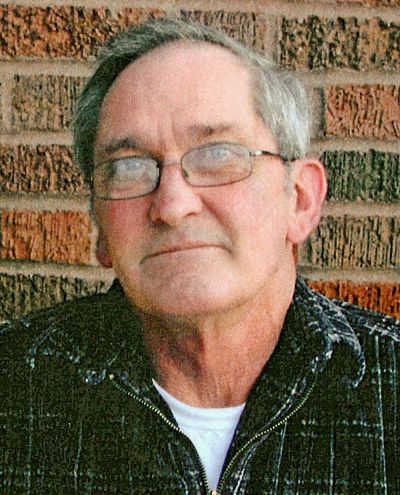 John Tolliver
Jul 6th, 1953 - Jan 20th, 2022
John Robert Tolliver, age 68, of Flora, Illinois, passed away Thursday evening, January 20, 2022, at Specialty Select Hospital in Evansville, Indiana.
John was born July 6, 1953, in Flora, the son of Lloyd and Thelma (Akes) Tolliver. He married Kathy J. Miller and they shared 23 years together until her passing in April of 2008. John later married Teresa Dulaney on April 11, 2011, with whom he shared 10 wonderful anniversaries with.
John was a very hard worker and would do anything to support his family. He was an entrepreneur of many vocations including farming, construction, carpentry, and working in the oil field, and he even ran a business selling firewood. He was always ready to be outdoors and enjoyed slow rides though the country later in life. John enjoyed watching television, especially old western shows and sports. His favorite teams to watch were the St. Louis Cardinals and the University of Illinois Fighting Illini. John was a faithful Christian who loved God and was a dedicated member of the Calvary Baptist Church in Flora. He loved his family with all his heart, and his face would always light up when his grandchildren came to visit.
John is survived by his wife: Teresa Tolliver of Flora; children: Amy (Stacy) Bullard of Xenia, Suzy (Alan) Dunahee of Clay City, John (Brandy) Tolliver of Albany, Oregon, Mendy (Elliott) Atherton of Olney, and Shaun M. Higgins of Flora; stepdaughter: Michelle Dulaney of Flora; brothers: Bill Tolliver of Flora, Jack Tolliver of Flora, and Jim Tolliver (Ginger Duff) of Clay City; sisters: Pat (Xon) Harrell of Xenia, Sally Senters of Xenia, Polly Mendoza of Salem, and Betty Jo Trotter of Flora; brothers-in-law: Bill (Sharon) Dulaney of Lugoff, South Carolina, Jim (Martha) Dulaney of Tennessee, Joe Dulaney of Flora, and Harold Dulaney of Flora; sister-in-law: Sondra Dulaney (Shirley Hays) of Flora; 22 grandchildren; 6 great-grandchildren as well as one on-the-way; and a host of nieces and nephews.
He is preceded in death by his parents: Lloyd and Thelma Tolliver; wife: Kathy Tolliver; daughter: Cindy Williams; infant brother: Donald Tolliver; sister: Susie Senters; brother: Tom Tolliver; brother-in-law: Dave Senters; and sister-in-law: Alice Tolliver.
A funeral ceremony will be held at 2 p.m. Tuesday, January 25, 2022, at Frank & Bright Funeral Home in Flora with Bill Dulaney officiating. Interment will follow in Oak Mound Cemetery, Xenia. Visitation will be 4 until 7 p.m. on Monday, January 24. Memorial donations are suggested to Calvary Baptist Church and will be accepted though the funeral home.