Frank & Bright Funeral Home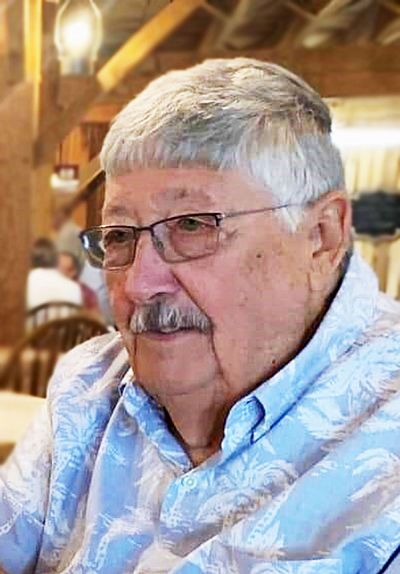 Dewayne Lawrence
Oct 17th, 1944 - Jul 4th, 2021
L. Dewayne Lawrence passed Sunday, July 4, 2021, at IU Health Bloomington in Indiana.
He was born in Fairfield, Illinois, on October 17, 1944, to the late Jesse Lawrence and Ida Mae (Fatheree) Lawrence.
Dewayne graduated from Flora High school. He was drafted into the US Army during Vietnam and proudly served his country. He was a member of the Flora Elks Club and Flora VFW. He married Linda (Taylor) Lawrence September 19, 1969, and they shared 52 wonderful years together. They resided in Ellettsville, Indiana, the majority of their marriage after Dewayne began work for Smithville Telephone company and retired from there in 2007 after 30 years.
Dewayne was a very proud father and an exceptional grandfather to Mya. Pappy & Mya's bond was unspeakable. He immensely enjoyed her basketball games and the time they spent together.
He is survived by Linda, two sons Timothy & Matthew, granddaughter Mya and brother JR Lawrence as well as many cousins, nieces, and nephews. A very special friend, their 'adopted daughter' Rebecca Holmes also survives.
In addition to his father and mother, Dewayne was preceded in death by two brothers, Larry and Jerry Lawrence and four sisters Rhonda Edgington, Laura Lawrence, Regina Stanford and Peggy Blair.
A celebration of life will be on Saturday, July 10, 2021, at 11 a.m. at Frank and Bright Funeral Home in Flora, Illinois. Military Funeral Honors will be presented. In honor of Dewayne and in lieu of flowers, make donations to the National Kidney Foundation or American Cancer Society. To share a condolence, visit: www.frankandbright.com