Frank & Bright Funeral Home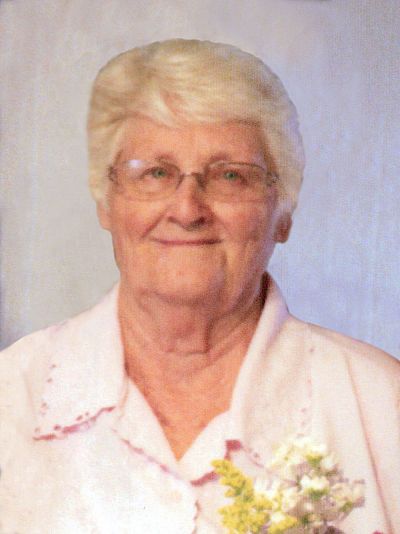 Doris Wathan
Nov 17th, 1938 - May 7th, 2021
Doris Marie Wathan, age 82, of Flora, Illinois, passed away Friday morning, May 7, 2021, at her home.
She was born November 17, 1938, in Wayne County, Illinois, the daughter of Ray and Estel Marie (Cooper) Pennington. She was united in marriage to Jack L. Wathan on December 5, 1959, in Xenia, Illinois, and together they have shared 61 wedding anniversaries.
Doris was a homemaker and babysitter. She enjoyed collecting bells, working in the yard tending to her flowers, and canning vegetables from the garden. She was a member of Bloom Baptist Church where she was very involved with her church family. Doris enjoyed time spent visiting with neighbors and friends, and getting together with all the family, especially for the holidays. She was a fantastic cook and loved sharing meals with others. She worked alongside Jack getting ready for horse shows and always made time to attend all of the grandkids events.
She is survived by her husband: Jack Wathan of Flora; children: Randy Wathan of Flora, Rhonda (Scott) Garrett of Flora, and Ronnie (Sharon) Wathan of Rock Hill, South Carolina; 7 grandchildren; 13 great-grandchildren; 11 great-great-grandchildren; 2 sisters: Ilene Kinnaman and Lena Belle Carrell both of Flora; a brother: Eber Pennington of Cisne; and many nieces and nephews.
She was preceded in death by her parents: Ray and Estel Pennington; a sister: Radean Clements; an infant sister: Laura Mae Pennington; and father and mother-in-law: Christopher and Mamie Wathan.
A funeral ceremony will be held at 2 p.m. on Tuesday, May 11, 2021, at Frank & Bright Funeral Home in Flora. Interment will follow in Odd Fellows Cemetery, Xenia. Visitation will be 11 a.m. until time of service on Tuesday at the funeral home. Memorial donations are suggested to Bloom Baptist Church or Clay County Hospice and will be accepted through the funeral home. To share a memory or condolence visit: www.frankandbright.com