Frank & Bright Funeral Home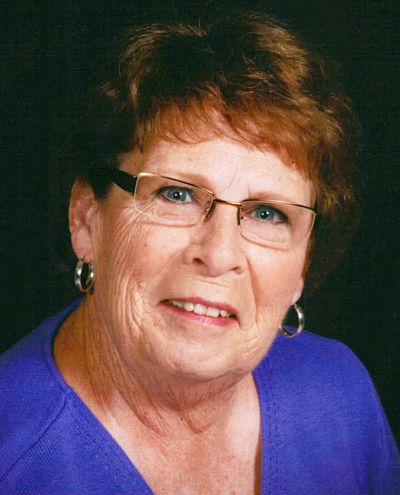 Kay Kitley
Nov 26th, 1944 - Mar 30th, 2021
Frances Kay Kitley, age 76, of Flora, Illinois, passed away early Tuesday morning, March 30, 2021, at Deaconess Midtown Hospital in Evansville, Indiana.
Kay was born November 26, 1944, in Olney, Illinois, the daughter of Henry C. and Eula E. (Bissey) Skelton. She was united in marriage to William "Bill" A. Kitley on August 30, 1964, at Harmony United Methodist Church and together they have celebrated 56 wedding anniversaries together.
She was a lifelong member and active supporter of Harmony United Methodist Church. Kay enjoyed looking after her grandkids, gardening and canning, and keeping the yard nicely mowed. She appreciated the beauty and cultivation of flowers, and will be remembered for her delicious baked goods which she often shared with her family and friends. She was an original member of the Gardening Angels club, and a member of the Clay County Hospital Auxiliary.
Kay is survived by her husband: Bill Kitley of Flora; 3 children: Kent (Tisha) Kitley of Flora, Deanna (Shane) Carder of Clay City, and Jenny (Steve) Henson of Flora; 6 grandchildren: Morgan (Cole) Linder, Colton Kitley, Brett (Kate) Carder, Brock Carder, Dani Henson, and Andi Henson; her soon-to-arrive and lovingly anticipated first great-grandchild: William Knox Linder; a sister: Susan (Steve) Oglesby of Houston, Texas; 2 aunts: Audrey Weiler and Doris Sanders; and several nieces and nephews.
She was preceded in death by her parents and her daughter: Julie Elizabeth Kitley.
A funeral ceremony will be held at 10 a.m. Saturday, April 3, 2021, at Frank & Bright Funeral Home in Flora with Pastor Tony Loyd officiating. Interment will follow in Kneff Cemetery. Visitation will be 5-8 p.m. Friday evening at the funeral home. Memorial donations are suggested to the Flora Public Library or Harmony United Methodist Church, and will be accepted at the funeral home. To share a memory or condolence, visit: www.frankandbright.com