Frank & Bright Funeral Home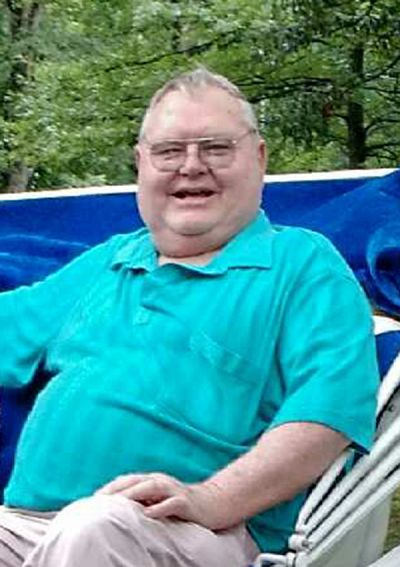 Danny McAllister
Jul 27th, 1941 - Dec 31st, 2020
Danny Dale McAllister, age 79, of Flora, Illinois, passed away Thursday morning, December 31, 2020, at Deaconess Gateway Hospital in Newburgh, Indiana.
He was born July 27, 1941, at home, to Leonard and Margaret (Gaunt) McAllister. He married Donna Johnson on June 25, 1961, at Harmony United Methodist Church.
Danny was a 1959 graduate of Flora High School where he played football and made the first kickoff on the newly named Dancey Field during his senior year. He tended to his family farm and found happiness in the labor of baling hay and getting to the bottom of stubborn hay baler problems. Danny also manned drilling rigs in the oil fields operating within and around Clay county. He is often remembered for his tireless physical strength and stamina that he put into all of his work. He served on the Harter-Stanford Fire Protection District and supported the growth of the fire department and ongoing modernization of equipment, and was also a knowledgeable member of the township cemetery board. He enjoyed hunting and fishing, mushroom hunting, and watching football and baseball and especially following the Chicago Bears and St. Louis Cardinals. He was a member of Bloom Baptist Church, past member of Harmony United Methodist Church, and had been a member of the Clay City Odd Fellows. Danny was considered a true "straight shooter" and would always give you his view on what he believed was right, although he was equally likely to make you smile and laugh when he pulled your leg with his lighthearted sense of humor. His family and grandchildren were at the top of the list of what mattered most in life.
He is survived by his wife of 59 years: Donna McAllister of Flora; 2 sons: Anthony (Cathy) McAllister of Rinard and Timothy (Lori) McAllister of Flora; 4 grandchildren: Kate McAllister of Rinard, and Ethan McAllister, Josie (Jonathan) Piperakis, and Bristol McAllister, all of Flora; 4 great-grandchildren: Jesselynn and Scarlett Eastin, and Weston and Hazel Piperakis; a sister: Pat Ritter of Olney; and several nieces and nephews. He was preceded in death by his parents; 2 brothers: Jimmy and Donald "Bud" McAllister; a sister: Ruth Ann McAllister Cooper; and sister-and-brothers-in-law: Marjorie McAllister, Glen Cooper, and Leo Ritter.
A committal ceremony will begin at 10 a.m. Monday, June 7, 2021, at Kneff Cemetery with Gene McAllister officiating. Those wishing to attend are asked to arrive directly at the cemetery. A funeral ceremony was held at 11 a.m. Thursday January 7, 2021, at Frank & Bright Funeral Home in Flora. Visitation was 4-8 p.m. Wednesday evening and 10 a.m. until time of service on Thursday. Memorial donations are suggested to either Harter-Stanford Fire Protection District or St. Jude Children's Research Hospital, and these will be accepted through the funeral home. To share a condolence or memory, visit: www.frankandbright.com