Frank & Bright Funeral Home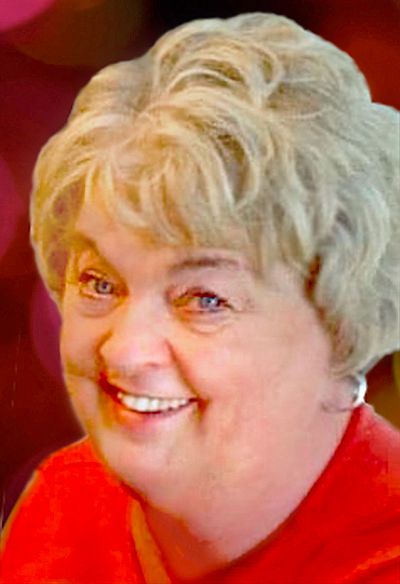 Judy Bryden
Nov 11th, 1947 - May 19th, 2020
Judy A. Bryden, age 72, of Flora, Illinois, passed away Tuesday evening, May 19, 2020, at Deaconess Midtown Hospital in Evansville, Indiana.
She was born November 11, 1947, in Wayne County, Illinois, the daughter of Roy J. "Jr." King and E. Ellen (Devore) King. She was united in marriage to David M. Bryden on January 5, 1969, at First Baptist Church in Flora and together they have shared 51 years of marriage.
Much of Judy's greatest joy came from spending time with her family, including her husband, children, grandson, nephews, nieces and granddogs and grandcats, as well as her friends' children. She was a very special aunt and great aunt. She was a longtime active member of the Flora Garden Club and First Baptist Church of Flora. Named the 1993 Citizen of the Year in Flora, Judy also found joy in volunteering her time, spending many years as a coordinator for local Red Cross blood drives. She was active with the Kappa Delta sorority. Judy was a 1965 graduate of Flora Township High School. She formerly worked as a secretary at First Baptist Church.
She is survived by her husband: David Bryden of Flora; 2 daughters: Jennifer (Tom) Shermer of Denver, CO, and Meredith Bryden of Annapolis, MD; a grandson: Anthony Shermer; and siblings: Linda (Bud) Martin of Fairview Heights, Debra King Casell of Flora, Pam King of Dundas, and Steve King (Susan Signall) of Austin, TX.
She was preceded in death by her parents and a brother-in-law: Carson "Cas" Casell.
A public memorial service will be held 11 a.m. Saturday, July 11, 2020, at Frank & Bright Funeral Home in Flora. A public memorial visitation will be from 10 a.m. until time of service on Saturday at the funeral home.
At the request of the family, observing social distancing guidelines is recommended, and all arriving visitors will be asked to have a very brief temperature scan performed.
In lieu of flowers, memorial donations are suggested to Fur A Good Paws or Clay County Diabetes Education and these will be accepted through the funeral home. To share a memory or condolence visit: www.frankandbright.com