Frank & Bright Funeral Home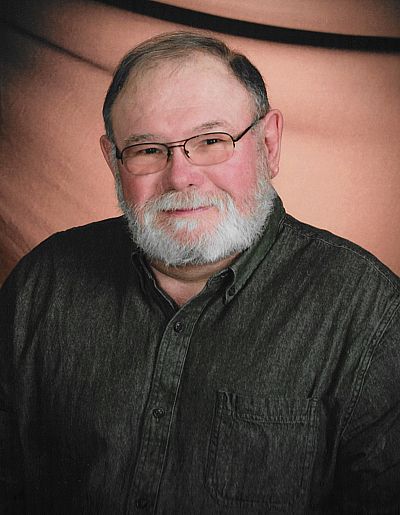 Jim McCarty
Apr 1st, 1947 - Apr 16th, 2020
James D. McCarty, age 73, of Flora, Illinois, passed away early Thursday morning, April 16, 2020, at Deaconess Midtown Hospital in Evansville, Indiana.
Jim was born April 1, 1947, in Effingham, the son of Dale P. McCarty and Mary E. (Kessler) McCarty. He was united in marriage to Cheryl Timm on October 31, 1970, at St. Stephen Catholic Church in Flora, and together they have shared 49 years of marriage.
Jim recalled especially good memories of the time he worked in Michigan on the Alaskan pipeline. He later worked for the Flora IGA, World Color Press in Salem, and retired from R.R. Donnelly & Sons in Mendota. Jim was a true fan of the Pittsburgh Steelers, St. Louis Cardinals, and the music of Bob Seger. He was an enthusiastic storyteller, was an avid history buff, and was always looking forward to seeing his sons and grandchildren, as well as meeting for large family get-togethers. Jim's other loves included his canine companions, Teddy and Ginger, and his grand-dog, Yadi. He was a member of St. Stephen Catholic Church and had been a charter member of the St. Stephen Chapter of the Knights of Columbus. He was also a 50-year member of the Elks.
He is survived by his wife: Cheryl McCarty of Flora; 4 sons: James S. (Heather) McCarty of Foristell, Missouri, Ryan (Betsy) McCarty of Lebanon, Michael (Rachel) McCarty of Fort Leavenworth, Kansas, and John McCarty of Knox City, Texas; 5 grandchildren including James' children: Noah, Avery, and Emma, and Michael's children: Sean and Rylan. He is also survived by 3 brothers: Robert "Bob" (Beverly) McCarty of Charleston, South Carolina, Mark McCarty of Seattle, Washington, and Mike (Susana) McCarty of Suwanee, Georgia; 2 sisters: Kim McCarty Wright of Corpus Christi, Texas and Kim Dugan of Flora; and special extended family including his brothers and sisters-in-law, nieces, nephews, and friends.
He was preceded in death by his parents: Dale McCarty and John T. and Mary Frank; and his parents-in-law: Stanley and Virginia "Ginny" Timm.
Family and friends are invited to a Celebration Of Life gathering at the Flora Depot Community Room from 1 until 3 p.m. on Saturday, October 9, 2021. A mass in memory of James McCarty at St. Stephen Catholic Church in Flora will begin at 4:30 p.m. on Saturday, October 9, 2021.
Jim's interment at St. Stephen Cemetery took place in 2020. Frank & Bright Funeral Home in Flora assisted the family with arrangements.