Frank & Bright Funeral Home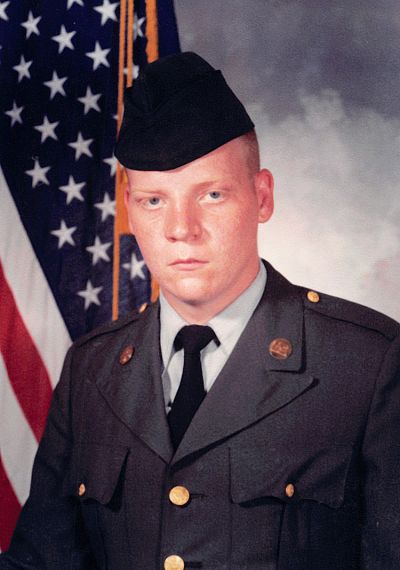 Kelly Brown
Apr 21st, 1969 - Mar 14th, 2020
Kelly L. Brown, age 50, of Flora, Illinois, passed away Saturday afternoon, March 14, 2020, at Good Samaritan Hospital in Mt. Vernon.
He was born April 21, 1969, in Flora, Illinois, the son of Truman and Nancy (Watson) Brown. He was united in marriage to Barbara Jane Lewis on February 10, 1996, and together they have shared 24 years of marriage.
Kelly worked several jobs in the past including as a manager for Huck's in Effingham and in positions at Sparton Manufacturing and GSI in Flora. He had most recently worked at HELLA Electronics in Flora for the past 6 years. He enlisted in the Army and was stationed at Fort Knox but had to return home upon his father's passing. He enjoyed shopping on weekends in St. Louis and Evansville, playing Xbox with his brothers, and Deer Hunter at the truck stop in Effingham. As a young boy he loved to visit his Grandpa Watson's store in Clay City and would always ask for a "nanner" meaning banana and often reminisced of the trip he took to California with his good friend Steve Lewis. Kelly was always there to lend a helping hand to anyone in need and everyone will miss his contagious smile.
He is survived by his wife: Barbara Brown of Flora; mother: Nancy Brown of Flora; siblings: Debbie (Jim) Whitman of Beaufort, South Carolina, Teresa (Steve) Harmon of Flora, David (Norma) Brown of Flora, and Danny (Brandi) Brown of Bothell, Washington; parents-in-law: Gary and Sue Lewis of Flora; and several nieces and nephews also survive.
He was preceded in death by his father: Truman Brown; maternal grandparents: Davis and Ollie Mae Watson; and paternal grandparents: Carlos and Esther Brown.
A graveside committal ceremony for Kelly Brown will be held 11 a.m. Saturday, September 19, 2020, at Elmwood Cemetery in Flora. Those attending are asked to arrive directly at the cemetery. Memorial donations are suggested to the family for final expenses and will be accepted through the funeral home. To share a memory or condolence visit: www.frankandbright.com