Frank & Bright Funeral Home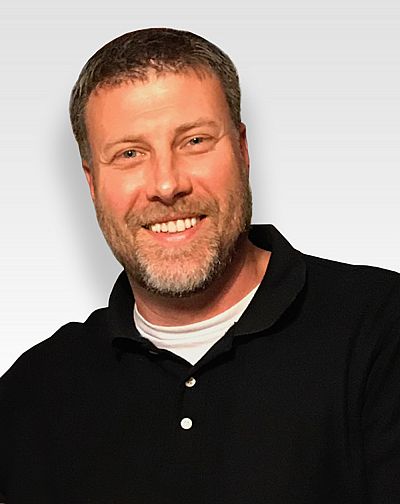 Nick Compton
May 27th, 1978 - Mar 10th, 2020
Nicholas Wayne Compton, age 41, of Louisville, Illinois, passed away Tuesday morning, March 10, 2020, at his home.
Nick was born May 27, 1978, in Effingham, the son of Richard Lyle Compton and Cheryl Lynn (Cushman) Compton. He married Trisha Marie Kuenstler on June 5, 2004, in Effingham, and they have celebrated 15 wedding anniversaries together.
Nick was a 1996 graduate of Effingham High School and continued his education at Lakeland College and Eastern Illinois University, later earning a master's degree from the University of Illinois. He worked as a Foster Care Licensing Representative for Illinois DCFS. He was a member of First Baptist Church in Louisville. Nick's love for his family, along with enthusiasm for food and sports, were passionate focal points in his life. He wouldn't miss one of Jack and Mia's activities or games for almost anything, and sometimes chaperoned trips and coached Upwards Basketball and summer baseball. He enjoyed going out to restaurants as much as firing up his grill at home, and getting together with family and friends, especially when catching a favorite team game like Illinois Basketball or Cardinals Baseball.
Nick is survived by his wife: Trisha Compton of Louisville; a son and a daughter: Jack and Mia Compton of Louisville; his parents: Richard (Regeana) Compton of Effingham and Cheryl Compton of Swansea; a brother: Nate (Astrid) Compton of Hattiesburg, Mississippi; a stepbrother and a stepsister: Clint (Jill) Knierim and Ashley (Jeremy) Grigg, both of Effingham; parents-in-law: Matt and Deb Kuenstler of Louisville; maternal grandparents-in-law: Ranard and Betty Greenwood of Flora; a sister-in-law and a brother-in-law: Jancie (Clint) Kessler of Louisville and Josh (Megan) Kuenstler of Altamont; along with many aunts and uncles, nieces and nephews, and good friends. He was preceded in death by his paternal grandparents: Wayne and Mary Compton; maternal grandparents: Junior and Ruth Cushman; and paternal grandmother-in-law: Lorraine Kuenstler.
A Celebration of Life Ceremony will begin at 11 a.m. Monday, March 16, 2020, at Frank & Bright Funeral Home in Flora. Kelly Carruthers will officiate. Interment will follow in Orchard Hill Cemetery in Louisville. Friends may call from 3 until 7 p.m. Sunday, March 15, at the funeral home. Memorial donations are suggested for the benefit of Nick's children's education and will be accepted through the funeral home at any time. To share a condolence or memory, visit: www.frankandbright.com