Frank & Bright Funeral Home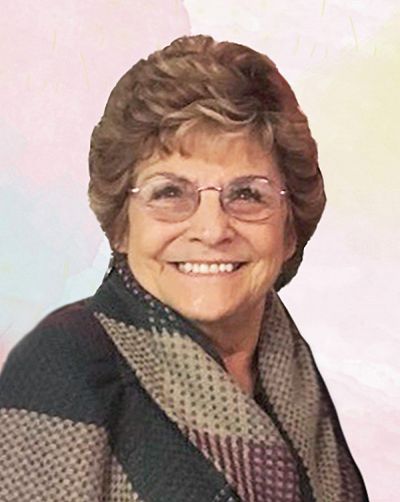 Lou Cochran
Jan 3rd, 1939 - Mar 1st, 2020
Wanda Lou (Thomason) Cochran, age 81, of Louisville, Illinois, passed away peacefully at home on Sunday morning, March 1, 2020.
She was born January 3, 1939, in Keenes, the daughter of Noel Wood and Zoe Bethel (McQueen) Thomason. She was united in marriage to Cecil Eugene Cochran on June 4, 1958, at the Wayne City Christian Church, and they have been blessed in celebrating 61 wedding anniversaries together.
Throughout her life, Lou was a dedicated educator, supportive in the Christian ministries that she and Cecil took part in, and loved opportunities to participate in music and singing. She shared her gift for music through church choirs, evangelistic meetings, and cantatas, and directed a youth choir called "Light Shine" in Clay City that performed throughout the area. During her involvement with Red Brush Christian Church, she formed a food pantry. She was a member of Christ's Church, attending in both Flora and Effingham. As a teacher, she is remembered for planning out of the ordinary learning experiences for her students. She was a member of the Illinois Education Association. Lou retired from the classroom following her position in the 4th grade at Noble. After retirement, she embraced her life as a loving "farmer's wife," mom, and grandma, who enjoyed being with her family as well as taking many trips with Cecil on their Harley-Davidson Trike, including one especially memorable journey to Kittery, Maine, that took them through the streets of Boston and New York City.
Lou is survived by her husband: Cecil Cochran of Louisville; 2 daughters: Tammy Lou Gentry of Louisville and Ronda Genë Cochran of Effingham; 4 grandchildren: Tara Jené Ratcliff, Nathaniel Tad Ratcliff (Rachel Lindle), and Ronald Edward Gentry III, all of Lexington, Kentucky, and Susan Alexandra (Ryan) Brown of Virginia Beach, Virginia; 2 great-grandchildren: Paxton Ray Brown and Kingston Crawford Brown; a brother: Noel Wood (Gwen) Thomason of Keenes; a sister: Vickie Lynn (Gene) Porter of Wayne City; and a close cherished friend: Nicola Wattles of Louisville. She was preceded in death by her parents; a beloved son: Charles Wood Chad Cochran; and a sister: Donna Kay Crocker.
A ceremony Celebrating the Life of Wanda Lou Cochran will begin at 6:30 p.m. Wednesday, March 4, 2020, at Christ's Church in Flora. A memorial visitation will be from 4 until 6 p.m. at the church. It was Lou's wish that the preferred form of remembrance in lieu of flowers or gifts would be for memorial contributions to be made to the Clay County Cancer Support Group. Arrangements are in the care of Frank & Bright Funeral Home in Flora. To share a memory or condolence, visit www.frankandbright.com