Frank & Bright Funeral Home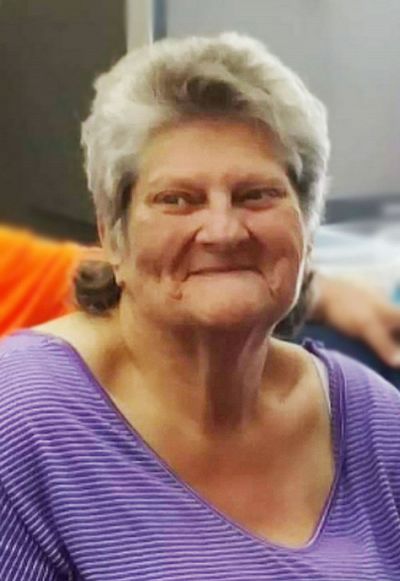 Joyce Goff
Apr 28th, 1953 - Jan 31st, 2020
Joyce Elaine Goff, age 66, of Iuka, Illinois, passed away Friday, January 31, 2020, at St. Louis University Hospital.
She was born April 28, 1953, in Iuka, the daughter of Roy Eugene and Eula Rhoean (Belden) Felty. She was united in marriage to Gary E. "Gooby" Goff on December 27, 1971, and they shared 9 wedding anniversaries until his death January 16, 1981.
Joyce enjoyed doing word search puzzles. She cherished memories of family and time spent with her grandkids and great-grandkids.
She is survived by her children: Cynthia (John) Lambert, Jerry Goff, Greg Goff, Rikki Goff, and Melissa (Danny) Sweat; grandchildren: Zach Goff, Megan "Minnie Pearl" (William) Foster, ShiAnn Goff, Gregory Goff, Mya Goff, and Trinity Harper; great-grandchildren: Saphira and William Foster; and a brother: Wayne Jones.
She was preceded in death by her parents; husband: Gary E. Goff; and a brother: Randy Felty.
A memorial ceremony will begin at 7 p.m. Friday, February 7, 2020, at Frank & Bright Funeral Home in Flora. Friends and family are invited to a memorial visitation from 6 until 7 p.m. Friday at the funeral home. Those attending are invited to dress casually in memory of Joyce. Memorial donations are suggested to the family to assist with expenses and will be accepted through the funeral home. Please make checks payable to Frank & Bright Funeral Home. To share a memory or condolence visit: www.frankandbright.com.