Frank & Bright Funeral Home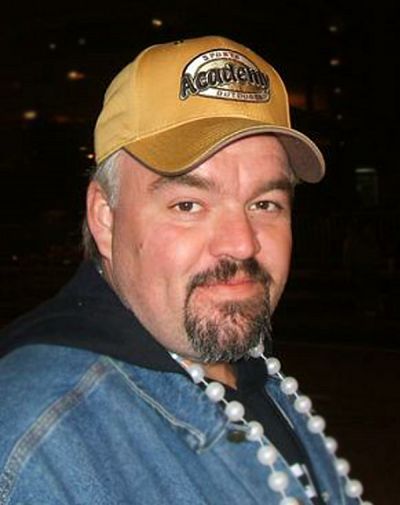 JR Highsmith
Apr 22nd, 1969 - Jan 17th, 2020
Jerry "JR" Highsmith Jr., age 50, of Rinard, Illinois, passed away Friday morning, January 17, 2020, at St. Louis University Hospital.
JR was born April 22, 1969, in Flora, the son of Jerry Highsmith and Mary Lou (McCracken). He was united in marriage to Stacy L. Moats on November 6, 2004.
He is survived by his wife: Stacy Highsmith of Rinard; a daughter: Brittany Nicole Highsmith of Rinard; a son: Cole William Highsmith of Rinard; mother: Mary Lou Hayes; parents-in-law who thought of JR as a son: Terry & Phyllis Moats; 2 brothers: Shane (Ashley) Highsmith and Timothy (Rhonda) Highsmith; and a sister-in-law and 2 brothers-in-law: Ellen (Marvin) Lister, Christopher Moats, and Michael (Cherish) Moats. He is also survived by extended family and friends.
He was preceded in death by his father: Jerry Highsmith.
JR (often affectionately called "Fat Boy" by his friends) moved to New Orleans, Louisiana, after Hurricane Katrina to work in construction and help rebuild some of the large beautiful homes in the city. He later became trained for a position in oil testing for SGS Laboratories. JR looked forward to being with his family for cookouts, planning crawfish boils, and especially opportunities to share in family meals including Mary Lou's lasagna or an apple pie that Phyllis baked. He enjoyed rock hunting and mushroom hunting, and opportunities to sing karaoke.
A visitation gathering for JR Highsmith will be 6 until 8 p.m. Wednesday, January 22, 2020, at Frank & Bright Funeral Home in Flora. Memorial donations are suggested to the family for expenses and will be accepted through the funeral home. To share a memory or condolence, visit: www.frankandbright.com