Frank & Bright Funeral Home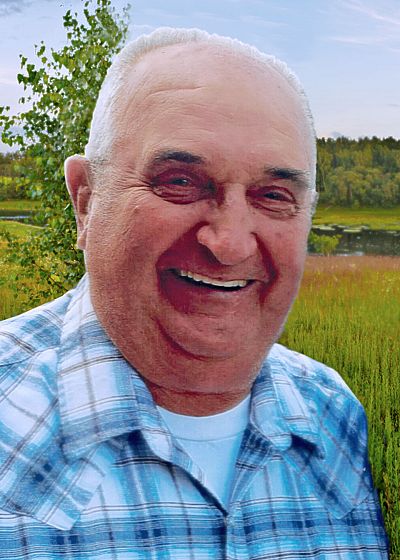 Clem Hilmes
Oct 14th, 1939 - Dec 2nd, 2019
Clemence Leroy Hilmes, age 80, of Flora, Illinois, passed away Monday morning, December 2, 2019, at his home.
He was born October 14, 1939, in Sigel, Illinois, the son of Leo and Grace (Houser) Hilmes. He was united in marriage to Marilyn Louise Pope on September 14, 1968, in Flora, and they have shared 51 wedding anniversaries together.
Clem was a graduate of Neoga High School. He was a longtime farmer and Angus livestock breeder in Clay County, and was a member of the Angus Association. He was a past member of the Clay Electric Board and had been a Clay County 4-H leader. Clem attended St. Stephen Catholic Church in Flora where he and Marilyn had been longtime members.
He is survived by his wife: Marilyn Hilmes of Flora; 3 children: Brigitte (Rory) Waller of Kalispell, MT, Hank (Dina) Hilmes of Flora, and Gretchen Woomer of Newton; 5 grandchildren: Drennan Waller of Denver, CO, Cole (Preslee) Waller of Denver CO, Dalton (Beth) Hilmes of Flora, Jonah Woomer (Lauren Allen) of Flora, and Bodee Woomer of Flora; 2 great-grandchildren: Knox Waller of Denver, CO, and Judson Hilmes of Flora; 2 sisters: Norma (Lloyd) Dean of Neoga and Patricia Brazier of Casey; and several nieces and nephews also survive.
He was preceded in death by his parents: Leo and Grace Hilmes; 2 brothers: Henry Francis Hilmes and Robert Hilmes; 1 sister: Catherine Butcher; and 2 brothers-in-law: Xephon Butcher and Kenny Helmuth.
A funeral mass will be held at 10 a.m. Friday, December 6, 2019, at St. Stephen Catholic Church in Flora with Father James Nall officiating. Burial will follow in St. Stephen Cemetery. Visitation will be 5 until 8 p.m. Thursday evening at Frank & Bright Funeral Home with a Rosary service to begin at 8 p.m. Memorial donations are suggested to Clay County 4-H Livestock Committee and will be accepted through the funeral home.