Frank & Bright Funeral Home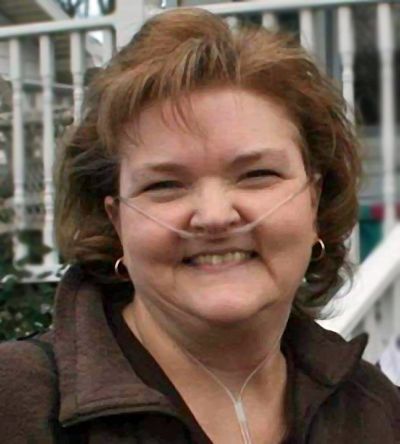 Becky Payne
May 29th, 1965 - Sep 29th, 2019
Rebecca Sue Payne, age 54, of Flora, Illinois, passed away Sunday morning, September 29, 2019.
Becky was born May 29, 1965, in Fairfield, the daughter of Bob Hunt and Velma (Gill) Hunt Sons. She was united in marriage to Ricky Alan Payne on May 28, 1994, at First Church of God and together they have shared 25 years of marriage.
Becky previously worked at Flora Bank & Trust, Sears, and was well-known as a friendly face to everyone at the City of Flora. She was a member of the Flora VFW Post 3999 Auxiliary. Becky enjoyed reading Debbie Macomber books, listening to music, keeping up with her soaps, and cherishing the time shared with family and all of her friends. She was a lung transplant recipient on March 23, 2017, and her family encourages everyone to join them in becoming registered as an organ donor to celebrate the memory of Becky's loving and tender-hearted legacy.
She is survived by her husband Ricky Payne of Flora; two children: Jessica Marie Payne and Jacob Alexander Payne, both of Flora; mother: Velma Sons (Bob Williams) of Flora; a sister: Marie Headlee (Brent) of Flora; a brother: Rob Hunt (Shelly) of Flora; and several nieces and nephews also survive.
She was preceded in death by her father: Bob Hunt and stepfather: Galen Sons.
A funeral service will be 11 a.m. Thursday, October 3, 2019, at Frank & Bright Funeral Home in Flora. Interment will follow in Elmwood Cemetery. Visitation will be 5 p.m. until 8 p.m. Wednesday evening at the funeral home. Memorial donations are suggested to the family for expenses, the lung center at Barnes Jewish Hospital, or Clay County Hospice, and these will be accepted through the funeral home.