Frank & Bright Funeral Home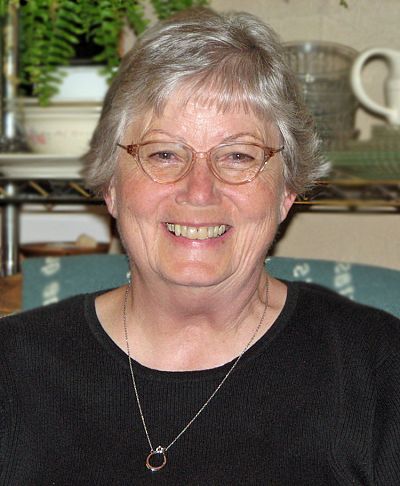 Lyndal 'Lyn' Stanley
Feb 1st, 1938 - Sep 23rd, 2019
Lyndal "Lyn" Odessie Stanley (McVay) of Rogers, Arkansas (formerly of Flora, Illinois) died peacefully on September 23, 2019. Lyn was born on February 1, 1938 to Fred J and Minnie O (Christy) McVay in Shamrock Oklahoma.
Lyn was a lifelong educator, a published novelist, a poet, the first Clay County Illinois Fair queen and a staunch defender of the English language. She waged many battles against subject/verb disagreement, awkward sentence structure and the use of the "wretched word" ain't. She taught for over 30 years in the Flora school district; the majority being at Xenia Grade school teaching language arts. She also served for several years as the president of the local teachers' union.
Lyn spent her summers tutoring students and writing short stories. She spent her retirement teaching and loving her grandchildren, starting and participating in book clubs and writing novels. During her retirement she wrote several novels, one of which, 'Nell', can be found at amazon.com.
Lyn is survived by her two sons: Timothy Dale Stanley and his wife Tina of Fayetteville Arkansas and Mark Edward Stanley and his wife Kristine of Rogers Arkansas. She has 5 grandchildren Christina [James] Morgan, Zachary Stanley, Marek Stanley, Seth Stanley and Amanda Stanley, all of Arkansas. Two surviving sisters are Wanda [Bill] Hindle of Marthasville and Mary Ann [Terry] Pendlay of Effingham.
She was proceeded in death by her parents. Brothers Howard Lyn Mcvay (died age 4), Leonard Wayne McVay (died as infant), W. Weldon McVay of Flora. Sisters Virginia Lee Poff and Colene Levonne Herron of Washington Missouri.
A visitation will be 2 until 4 p.m. Saturday, October 5, 2019, at Frank & Bright Funeral Home in Flora with a Remembrance Service to begin at 3 p.m. Memorial donations are suggested to the Flora Wolves basketball program (600 S. Locust St. Flora, IL 62839) or will be accepted through the funeral home.