Frank & Bright Funeral Home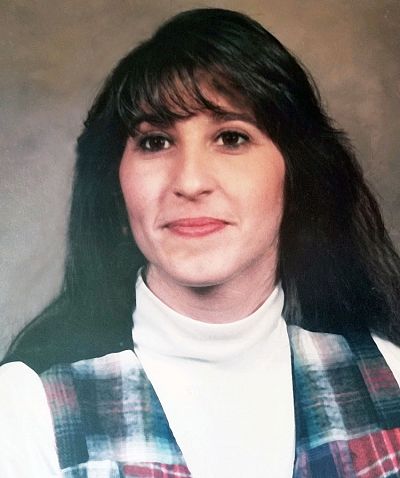 Teresa Eastin
Oct 13th, 1961 - Sep 7th, 2019
Teresa Joy Eastin, age 57, of Flora, Illinois, passed away Saturday afternoon, September 7, 2019, at Deaconess Gateway Hospital in Newburgh, Indiana.
She was born October 13, 1961, in Flora, the daughter of Jerry L. "Boots" and Dixie L. (Brown) Young.
Teresa enjoyed gardening, sewing, and cooking. She was a fan of John Wayne movies and the television show Little House on the Prairie. She looked forward each year to watching the Super Bowl.
She is survived by her children: Steven "Mikey" Wathan of Flora, Tiffanie (Wathan) Tillery and husband Rob of Flora, and Heather (Wathan) Cobb and husband Erick of O'Fallon, MO; mother: Dixie L. Young of Xenia; siblings: Cheryl Crowe of Xenia, Jeff Young of Xenia, and Michelle (Mark) Kuhlig of Louisville; 10 grandchildren, including Jefferey, Olivia, and Rowdy whom she raised, and 4 great-grandchildren.
She was preceded in death by her father: Jerry Young and 2 brothers: Jerry Dion Young and Steven Young.
A funeral service will be held 1 p.m. Saturday, September 14, 2019, at Frank & Bright Funeral Home in Flora with Pastor Mike Evans officiating. Interment will follow in Powers Cemetery, Xenia. Visitation will be 11 a.m. until time of service Saturday at the funeral home. Memorial donations are suggested to the family to assist with final expenses and will be accepted through the funeral home. Please make checks payable to Frank & Bright Funeral Home.