Frank & Bright Funeral Home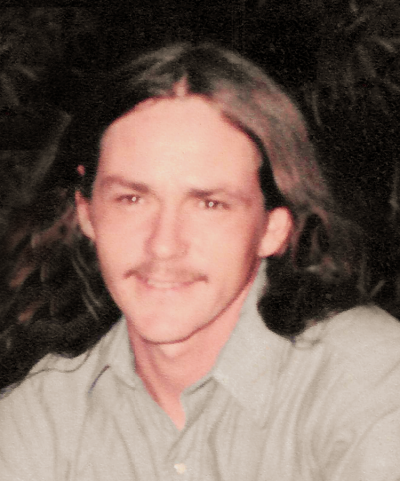 Eric Gibbons
May 1st, 1968 - Jun 11th, 2019
Eric Gibbons, age 51, of Flora, Illinois, passed away early Tuesday morning, June 11, 2019, at his home.
He was born May 1, 1968, in Olney, the son of Leo David and Jacqueline "Jackie" (Bryan) Gibbons.
Eric was a drywall finisher and painter. He played bass guitar and was a member of his family band, The Gunslingers, and also The Dead Phones. He was an avid rock hunter. He loved taking his two sons rock hunting. He researched the origin and use of every rock and spent countless hours reconstructing the animal shapes made with rocks from early man.
He is survived by his parents: Leo and Jackie Gibbons of Ingraham; 2 sons: David and Daniel Gibbons; brothers: Tony (Jami) Gibbons of Louisville, Erroll Gibbons of Greenup, Dwight Gibbons of Ingraham, Jarrett (Sarah) Gibbons of Newton, and Grant Gibbons of Bible Grove; sisters: Christina McReynolds of Maroa and Andrea (Larry) Webb of Newton; and maternal grandmother: Lavera (Rauch) Bryan of Olney, along with several aunts, uncles, nieces, nephews and great-nieces and nephews.
He was preceded in death by his paternal grandparents: Claude and Berniece Gibbons and maternal grandfather: Jack Bryan.
A funeral service will be held 12 noon Friday, June 14, 2019, at Frank & Bright Funeral Home in Flora. Interment will follow at 3 p.m. in Saint Isidore Cemetery, Bethany, Illinois. Visitation will be 11 a.m. until time of service Friday at the funeral home. Memorial donations may be made to the family to assist with final expenses and will be accepted through the funeral home.