Frank & Bright Funeral Home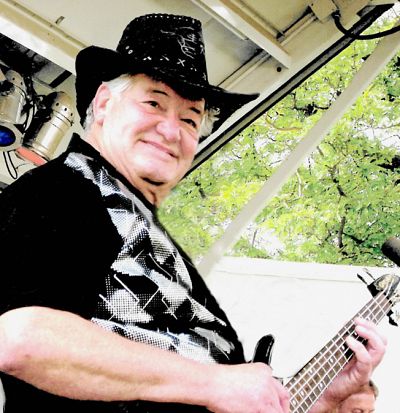 Carrol Colclasure
Jan 30th, 1941 - May 31st, 2019
Carrol Lee Colclasure, age 78, formerly of Clay City, Illinois, passed away Friday morning, May 31, 2019, at SSM Health Good Samaritan Hospital in Mt. Vernon.
He was born January 30, 1941, in Flora, the son of Ivan H. and Vera Leona (McCommons) Colclasure.
Carrol was a barber throughout his life, and worked in Florida before later operating Pirate's Den in Flora. He was an Army veteran of the Vietnam War. Music was his real lifelong love, and he was a bassist with a number of groups including "Easy Country" and "Calico Country," and he often collaborated with other area musicians at the Bible Grove Opry.
He is survived by a daughter: Tannille Weller of Centralia; 3 granddaughters: Rhana Weller, Inanna Weller, and India Weller; a soon-to-arrive great-grandson; and a sister: Karen (Roy) Young of Flora.
He was preceded in death by his parents; 2 sons: Greg Colclasure and Britt Colclasure; and a brother: Ivan "Bruce" Colclasure.
A funeral service will be 1 p.m. Wednesday, June 5, 2019, at Frank & Bright Funeral Home in Flora. Interment will follow in Kneff Cemetery, Flora, where military funeral honors will be presented. Visitation will be 12 noon until the time of service at the funeral home. Memorial donations are suggested to any charity of the donor's choice and will be accepted through the funeral home.