Frank & Bright Funeral Home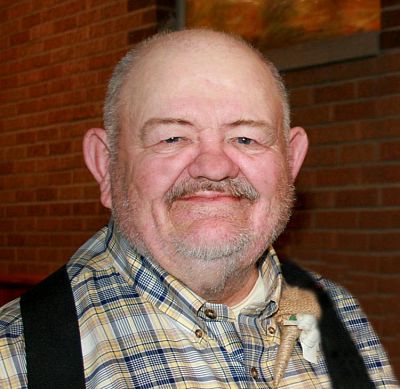 Richard Turner
May 15th, 1950 - Apr 24th, 2019
Richard Eugene Turner, age 68, of Clay City, Illinois, passed away Wednesday, April 24, 2019, at Carle Foundation Hospital in Urbana.
He was born May 15, 1950, in Flora, the son of Joe D. and Joanne M. (Kulwicki) Turner. He was united in marriage to Kathy Keck on June 16, 1979, at Mt. Zion Church and together they have shared 39 years of marriage.
Richard had worked as an oil field truck driver and as a machinist and welder with his father in Turner & Son Machine Shop, and also at Valley Steel. He especially enjoyed working on small engines and spent countless hours tinkering with projects of all types. He had participated in Clay County Civil Defense and was a past Boy Scout leader for many years. He enjoyed camping, hunting, and fishing and was truly considered a "jack of all trades."
He is survived by his wife: Kathy Turner of Clay City; children: Becky Turner, Tyler (Jaimie) Turner, and Jo Ellen Turner all of Clay City; brothers and sisters: Lynn (Clyde) Perry of Tennessee, Deanna (Larry) Allison of Clay City, Chuck Turner of Parkersburg, and Cliff (Cindy) Turner of Clay City; a sister-in-law: Teresa Turner of Flora; one grandchild on the way; and a number of nieces, nephews, and extended family and friends.
He was preceded in death by his parents; a daughter: Stacey Jo Turner; and a brother: Michael Turner.
A funeral service will be 7 p.m. Monday, April 29, 2019, at Frank & Bright Funeral Home in Flora. Visitation will be 4 until 7 p.m. Monday at the funeral home. Memorial donations are suggested to the family to assist with expenses and will be accepted through the funeral home.