Frank & Bright Funeral Home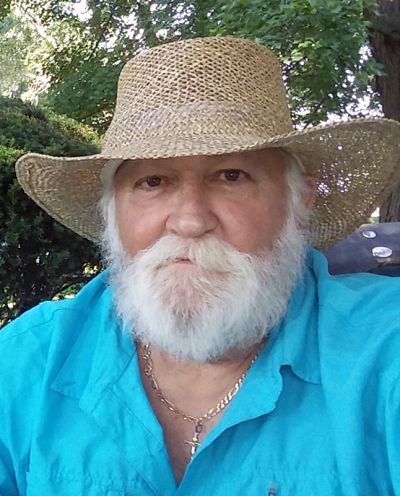 John Akes
Nov 29th, 1952 - Jan 5th, 2019
John Robert Akes, age 66, of Xenia, Illinois, passed away Saturday evening, January 5, 2019, at his home.
He was born November 29, 1952, in Clay County, the son of Burl Robert and Hazel Eleanor (Frye) Akes. John married Tammy Eckelberry on February 22, 1984, in Clay County.
Everyone who knew John has memories of his terrific sense of humor and good times spent visiting and laughing with him. He was a 1970 graduate of Flora High School, and had worked at Holland Truck Stop, on a horse farm in Florida, as well as Clay County Industries and Wal-Mart. For years he and family would go to a campsite on Trago Lake that he put a cabin on, and where he liked to fish and relax in the outdoors. He enjoyed hunting and taking care of his dogs over the years, and would cultivate a garden every summer with the hopes of a flourishing crop of vegetables, especially big tomatoes and peppers. John spent a lot of time in his workshop crafting woodworking ideas into reality and was often able to see the possibilities to turn a discarded object into a neat creation. Music was an important part of John's life since childhood, and he played a variety of instruments including guitar and bass guitar, harmonica, mandolin, keyboard, and even dusted off an old accordion once and a while. He was a founding member and first Commander of the Flora Sons of the American Legion, and he and Tammy have been part of "Santa's Smiles" in Clay county to help many kids and families have a brighter Christmas. John had a soft heart for pets, and he and Tammy opened their home to the Clay County Animal & Rescue foster program for dogs. An avid St. Louis Cardinals baseball fan, he also loved watching football. He had been a past member of the Eagles, Moose, and Odd Fellows.
John is survived by his wife: Tammy Akes of Xenia; 6 children: Danny L. Easley of Salem, Daniel W. Akes of Florida, Jason S. Akes of New Bern, North Carolina, Krystal D. Akes of High Springs, Florida, Shane M. Akes of Branford, Florida, and Jason L. Eckelberry of Terre Haute, Indiana; 17 grandchildren; 3 great-grandchildren; a sister: Betty Jean Brasfield of Alamogordo, New Mexico; and several nieces, nephews, and cousins. He was preceded in death by his parents, grandparents, and several aunts and uncles.
A Celebration of Life Ceremony will be 11 a.m. Thursday, January 10, 2019, at Frank & Bright Funeral Home in Flora. Interment will follow at Odd Fellows Cemetery, Xenia. Visitation will be from 5 until 7 p.m. Wednesday at the funeral home. Memorial donations in John's memory are preferred, and are suggested to CCARS (Clay County Animal Rescue & Shelter) or Clay County Cancer Crusaders. To share a condolence or memory, visit www.frankandbright.com.