Frank & Bright Funeral Home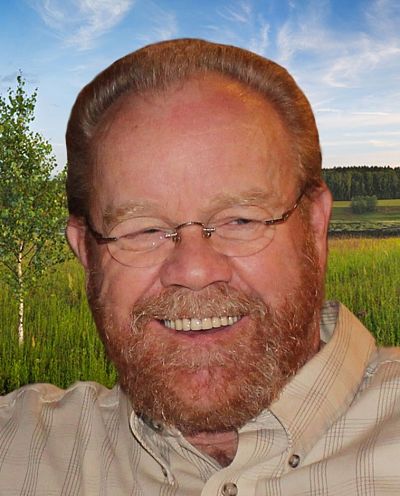 Eldon 'Duck' Greenwood
Jul 28th, 1942 - Dec 31st, 2018
Eldon Owen "Duck" Greenwood, age 76, of Flora, Illinois, passed away Monday December 31, 2018, at his home.
He was born July 28, 1942, the son of Alto and Anna (Cooper) Greenwood. He married Edith Phillips on November 30, 1963 at the First United Methodist Church in Flora and they have shared 55 years of marriage.
Duck worked at Rich's Furniture Store, the old shoe factory, Valley Steel, and for the B&O Railroad. He later retired after 33 years of service with the City of Flora, starting at Elmwood Cemetery, and working in sanitation and then as a backhoe operator for the water department. He enjoyed time spent at Trago Lake, was a past member of the Flora Volunteer Fire Department, and had participated in the Flying Washers Association where he had taken home a number of trophies. He and Edith took up a regular interest in dancing after signing up for country line dance lessons, and he especially enjoyed it when his grandkids joined him. Duck enjoyed following the sports that his children and grandchildren would participate in, and he loved all the opportunities he was given to spend time with his family.
He is survived by his wife: Edith Greenwood of Flora; 4 children: Michael W. Greenwood (Karen) of Newburgh, IN, Angela Marie Greenwood of Flora, Wesley S. Greenwood (Terry) of Flora, and Hollie Jones (Jason) of Edgewood; 11 grandchildren: Chad Michael Greenwood, Tyler Wayne Greenwood (Melanie), Mitchell Blake Greenwood, Misty Dawn Wilson (Chris Warfel), Tiffany Marie Beard, Brandon Lee Greenwood (Sierra Frank), Alexis Williams (Dalton), Braxton Greenwood, Taylor Jones, Tyson Jones, and Owen Jones; 9 great-granddaughters: London Greenwood, Lindsay Greenwood, Grace Lynn Warfel, Stella Rose Warfel, Vera Mae Warfel, Ava Quinn Beard, Laylani Jada Marie Beard, Milleena Aria Greenwood, and Brooklyn Williams; 2 brothers: Ranard (Betty) Greenwood of Flora, and Bill (Donna) Greenwood of Olney; a sister: Sharon (John) Brickey of Flora; 3 brothers-in-law: Earl Phillips (Sherry) of Flora, Steve Phillips (Ana) of Maui, and Bob Williams of Flora; sister in-law: Mary Phillips (Bob) of Oneida, Tennessee; and many nieces and nephews.
He was preceded in death by his parents; one brother: Pete; and 3 sisters: Bonnie, Wilma, and Liz.
A visitation will be Saturday, January 5, 2018, from 10 a.m until 12 noon at Frank & Bright Funeral Home in Flora. A procession to Elmwood Cemetery in Flora will then follow for a graveside ceremony with Richard Artis officiating. Those wishing to attend the graveside ceremony are asked to arrive at the funeral home by 12 noon for the procession. Memorial donations are suggested to the family to assist with expenses and will be accepted through the funeral home.