Frank & Bright Funeral Home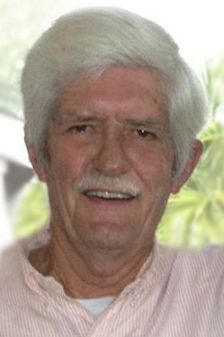 Bill Bowen
Dec 13th, 1941 - Apr 6th, 2014
William Charles Bowen, age 72, of Hilton Head, S.C., formerly of Olney, Illinois, died Sunday, April 6, 2014, at Hilton Head Regional Medical Center.
Bill was born in Flora, Illinois on December 13, 1941 to Donald and Olive Smith Bowen, and grew up at Charlie Brown Park, where his parents were the caretakers. He graduated from Flora High School('60) and Murray State University on a tennis scholarship, winning the Ohio Valley Conference tennis championship. While at MSU, Bill also received the Athletic Academic Award. One of his most prestigious tennis awards was when he was initiated into Frog Island Tennis Club by Kayo Powless as Oscar4dice.
Bill thereafter graduated from the University of Kentucky Law School, where he became an avid (some say rabid) Kentucky Wildcat fan. Bill moved to Olney, Illinois, where he practiced law for many years. Upon retiring Bill moved to Hilton Head Island, where his last position was "da mayor" of the Beach Club, alongside K-dog (the official mascot), and being much loved by his "constituents."
Bill is survived by his wife of 49 years, Patsy Dixon Bowen, two daughters, Julie (Rob) Colvis, and Dawn (Jamie) Turner, and three grandsons, Luke and Clark Turner, and Jack Colvis, all of Paducah, Kentucky. He is also survived by several nieces and a nephew.
Funeral services will be held at 11:00 a.m. on Saturday, April 12, 2014 at Frank & Bright Funeral Home in Flora, Illinois. Visitation will be held from 9:00 a.m. until the time of the service on Saturday at the funeral home. The family will gather to visit with all friends and family at Anthony's Restaurant immediately after the service. A private burial will occur at North Ballard Missionary Baptist Church in Wickliffe, Kentucky. Memorial donations may be made to Frog Island Tennis Club and will be received at the funeral home. An online guest book is available at www.frankandbright.com