Frank & Bright Funeral Home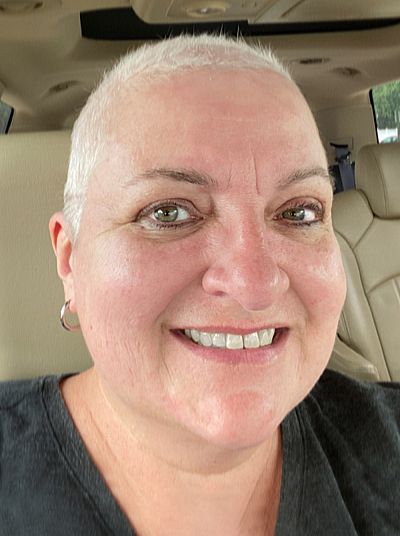 Dawn Cox
Jul 19th, 1965 - May 24th, 2023
Dawn Lee Cox, age 57, of Louisville, Illinois, passed away peacefully at home, as the early light of daybreak appeared on Wednesday morning, May 24, 2023.
She was born July 19, 1965, in Flora, the daughter of Charles H. and Dorothy (Bowen) Payne. Dawn married Darrell Wayne Cox on September 3, 1983, in Flora, and they have celebrated 39 wedding anniversaries together.
Dawn considered her children and grandchildren to be the ultimate blessing, and she embraced all of life's precious moments with Darrell and her family. Since childhood, Dawn loved taking photos, and this lifelong interest eventually led to the creation of Dawn Cox Photography, where she had the opportunity to touch the lives of many others with her beautiful images. She enjoyed taking pictures outdoors, and especially loved the simple splendor of pretty flowers. She attended Louisville Baptist Church, and placed Christ as her cornerstone. Dawn knew and shared the promise that better days were coming, whether on earth or in heaven. She encouraged and inspired others to never stop putting trust in Him and the assurance of eternal life in the brightest new morning light.
She is survived by her husband: Darrell Cox of Louisville; a daughter: Abby (Danny) Frohling of Flora; a son: Curtis Wayne Cox of Baltimore; 2 grandchildren: Emma and Eli Frohling; her mother: Dorothy Payne of Flora; 3 siblings: Danny (Dodie) Payne of Flora, Rebecca Payne of Flora, and Ricky Payne of Flora; mother-in-law: Marilyn Cox of Flora; 3 sisters-in-law: Nancy (Randy) Hardy of Clay City, Sandy (Brian) Gansauer of Salem, and Carla (Travis) Hildebrand of Louisville; several nieces, nephews, great-nieces, and great-nephews; 3 aunts: Lorene Steele, Elsie Hinkle, and Zelda Devore; an uncle: Warren Kilpatrick; and many special friends, including Linda Knapp.
She was preceded in death by her father; her father-in-law: Carl Wayne Cox; a sister-in-law: Becky Payne; and several aunts and uncles.
A funeral ceremony will begin at 11 a.m. on Wednesday, May 31, 2023, at Frank & Bright Funeral Home in Flora with Pastor Kelly Carruthers officiating. Interment will follow in Floral Garden of Memories Cemetery, Flora. A visitation will be held from 5 until 8 p.m. on Tuesday evening at the funeral home. Memorial donations are suggested to Clay County Cancer Crusaders, and these will be accepted through the funeral home. To share a condolence or memory, visit: www.frankandbright.com