Frank & Bright Funeral Home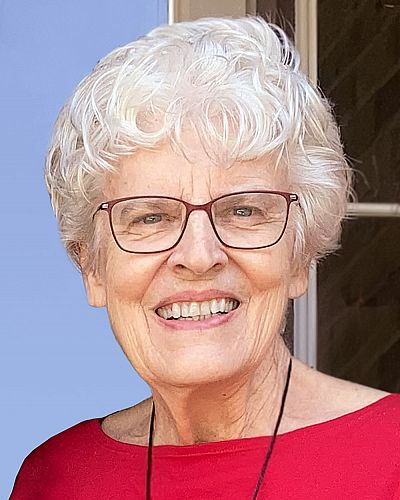 Bonnie Thatcher
Apr 21st, 1940 - May 11th, 2023
Bonnie L. Thatcher, age 83, passed away peacefully on May 11, 2023. She will be deeply missed by family, friends, and all those whose lives she touched.
Born on April 21, 1940, in Flora, Illinois, Bonnie L. Thatcher was a beloved daughter, sister, wife, mother, grandmother, and aunt. She had a profound impact on the community, leaving behind a legacy of love and kindness.
Bonnie was an active member of the First Christian Church, where she dedicated her time and energy to serving others. She was a part of the funeral meals ministry, and also sang at many funerals. Bonnie's compassion and empathy touched the lives of many.
In addition to her involvement at the church, Bonnie was a proud member of the Garden Club. She loved to paint and sew. Bonnie owned and worked at The Daily Clay County Advocate Press with her husband, Jack, and Rose Borne.
Bonnie's legacy will live on through the memories shared by her loved ones. She will be remembered for her nurturing nature, her kindness, and her ability to make everyone around her feel loved and valued. Her absence will be deeply felt, but her spirit will continue to inspire and guide us.
Bonnie L. Thatcher is survived by her children and their spouses, Jay and Jill Thatcher, and Jackie and Joe Brandibas. Bonnie is also survived by her grandchildren Jackson Thatcher, Jordan Thatcher, Jacklyn Thatcher, and Josephine Thatcher, as well as many nieces and nephews.
She is preceded in death by her loving husband, Jack Thatcher, her parents Alcium Warren Dulaney and Lavena Dulaney, and her brothers Dale Dulaney, Phil Dulaney, Carl Dulaney, and Joe Dulaney.
A memorial ceremony will be held on Saturday, May 27th. Visitation is from 1-3 p.m. at First Christian Church in Flora, Illinois, followed by a memorial service at 3 p.m. Family and friends are invited to pay their respects and join in commemorating the life of Bonnie L. Thatcher. Interment will take place in Elmwood Cemetery. Arrangements are by Frank & Bright Funeral Home in Flora. Memorial contributions are suggested to either First Christian Church or the Flora Depot, and these will be accepted through the funeral home. To share a condolence or memory, visit: www.frankandbright.com
Rest in peace, Bonnie L. Thatcher. You will be deeply missed and forever remembered.