Frank & Bright Funeral Home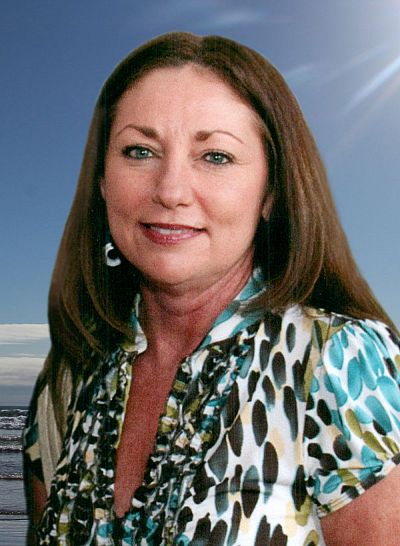 Prudy Goldstein
Aug 14th, 1963 - Mar 4th, 2023
Gerri Lynn "Prudy" Goldstein, age 59, of Flora, Illinois, passed from her earthly home into eternal paradise at 8:00 p.m. on Saturday, March 4, 2023.
Prudy was born to Raymond "Bus" and Geraldine (Brown) Foreman on August 14, 1963. She was married to Ron Goldstein on January 22, 1983, and they have shared over 40 years together as best friends.
Prudy was the most loving, loyal, supportive, and caring wife a man could ever be lucky enough to have. Prudy spent her whole life as a resident of Clay County having grown up in Sailor Springs, spending her early married years living in Clay City, and residing in Flora now for over 23 years. For many decades Prudy was a housekeeper for several people throughout the county and was much sought after for her cleaning and organizing skills, attention to detail, and hard work ethic. Her favorite "job" of all though, were the years she spent as a friend/helper to Kenny Myers as his health declined. She kept an immaculate house, was an excellent cook, and simply put, was an amazing wife, daughter, mother, and friend.
Prudy is survived by her husband: Ron Goldstein of Flora; 3 wonderful children whom she adored and was loved by fiercely, a daughter: Carrie Goldstein (fiancé Derek Runnels) and 2 sons: Isaac Goldstein (Claudia) and Dawson Goldstein, all of Flora. Also left with beautiful memories are her parents; grandchildren: Tucker, Hadley, and a little guy who is on the way; brother-in-law: Ross Goldstein; sister-in-law: Debbie (Mark) Dawkins; nieces and nephews: Sean Dawkins, Crystal (Ryan) Ballard, Cody Dawkins, Toby (Lana) Goldstein, "The Kids" Collyn, Miah, William, Jonathon, and Cora; special cousins: Ben, Susie, Marisa (Larry), and Ari Goldstein; cherished friends: Rich and Lesa Cook; "The Girls" Peggy, Diane, Debbie, and Sharon; countless friends from The Flatlanders through the years both past and present; and her grand dogs: Waylon, Max, and Mattis.
She was preceded in death by her grandparents, father and mother-in-law: Richard and Mitzi Goldstein; very special friends: Kenny Myers and Tammy Goldstein; and many aunts, uncles, cousins, and cherished friends.
A funeral ceremony will be held at 10 a.m. on Saturday, March 11, 2023, at Frank & Bright Funeral Home in Flora. Interment will follow in Elmwood Cemetery, Flora. A visitation will be held from 5-7 p.m. on Friday evening at the funeral home. Ron and Prudy had a lot of time to talk about the important things recently as ill health took its toll. She just wanted to pass on to you all to love one another, be kind to each other, and to gather your family by your side every chance you get. If you are so inclined to honor her in such a manner, make a small donation to the cause of your choice to help those also struggling with cancer or someone who may just need a little help. These donations will be accepted through the funeral home. To share a condolence or memory, visit: www.frankandbright.com