Frank & Bright Funeral Home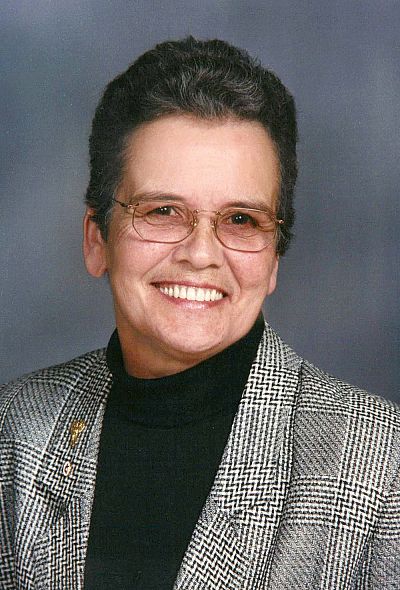 Connie Kirby
Jun 13th, 1944 - Jan 23rd, 2023
Connie Lou (Sulsberger) Kirby, age 78, of Flora, Illinois, went to her Heavenly home on Monday, January 23, 2023.
She was born June 13, 1944, in Vernal, Utah, the daughter of James Carroll and Virginia Lucille (McGannon) Sulsberger. Connie married Micheal "Mike" Warren Sr. on April 19, 1960, and together they raised three children, Michael Jr., Marsha, and Michele. Later in life, on May 4, 1985, Connie was united in marriage to H. E. "Kirby" and together they raised their son, Troy. Kirby preceded her in death on December 13, 1998.
For over 30 years, Connie enjoyed serving the students of the Flora School District. One of her most cherished memories is saving the life of a child. Connie finished out her food services career at the Clay County Hospital. She was a member of the Flora United Methodist Church, and enjoyed countless hours spent on the Happy Color app, connecting with her family through Snapchat, and working Word Find puzzles. Spending time with both her family, and her longtime cat companion, Blackie, brought a smile to her face.
She is survived by 4 children: Mikey (Lorna) Warren Jr. of Louisville, Marsha (David) Rudy of Flora, Shelly (Johnny) Zink of Louisville, and Troy Kirby of Flora; grandchildren: Sara (Ben) Wochner, Nick Rudy, Bryan (Jennifer) Rudy, Jantzen (Hank) Borries, John Logan (Kaitlin) Zink, Jonah Zink, Cassandra Warren, Kya Warren (Michael), Connie Warren (Ezra), Whitney (Aaron) McCaherty, Madison Kirby (Tanner Prater), and Lyndi (Dusty) Thompson; great-grandchildren: Carlie, Kate, Brady, Cam, Wesley, Ellarie, Vera, Jack, John Lucas, Josephine, Jordan, Rosalie, Kirra, Lucy, Ellie, Asher, Foster, Jocelyn, Sterling, and Tripp; siblings: Jim (Sandy) Sulsberger, Jane (Phil) Henson, Pat Ridgeway, Dan (Sally) Sulsberger, Lou (Beth) Sulsberger, Bob (Becky) Sulsberger, Helen (John) Powless, and Ginny (Steve) Rudy; and several nieces and nephews.
She was preceded in death by her parents; her husband, Kirby, and her former husband, Mike Warren; and a brother-in-law: Bill Ridgeway.
A funeral ceremony will be held at 3 p.m. on Thursday, January 26, 2023, at Frank & Bright Funeral Home in Flora with Pastor Mark Smith officiating. Interment will follow in St. Stephen Cemetery, Flora. Visitation will be from 1 until 3 p.m. on Thursday at the funeral home. Memorial donations are suggested to Meals on Wheels or Flora United Methodist Church and will be accepted through the funeral home. To share a condolence or memory, visit: www.frankandbright.com