Frank & Bright Funeral Home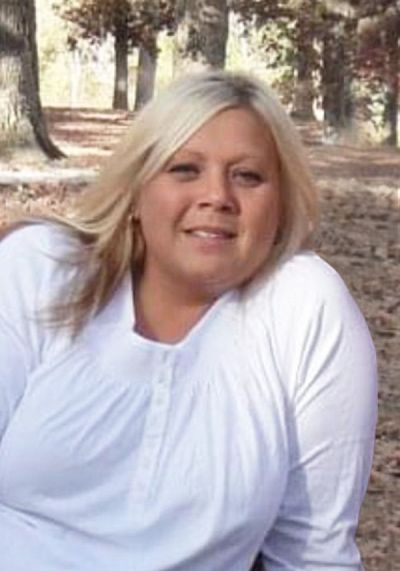 Emily Parish
Jan 28th, 1979 - Jan 19th, 2023
Emily Tennille Parish, age 43, of Xenia, Illinois, passed away Thursday morning, January 19, 2023, at her home.
She was born January 28, 1979, in Olney, the daughter of Richard and Mary Anne (Thompson) Lents. She was united in marriage to Rodney Ray Parish Jr. on July 7, 2007, at the Ridge Riders Club in Rinard and together they have shared 15 wedding anniversaries.
Emily worked as a waitress at J.T.'s in Wayne City. She attended Bethlehem Christian Church and was baptized at Gunion Christian Church in Cisne. She enjoyed time spent camping, going on float trips, singing karaoke, and scrolling through Facebook trying to stay current on the most recent gossip. She was a lover of animals of all kinds, a clean freak, very particular about her hair and nails, and enjoyed reading crime drama. Emily was a fabulous cook, often making dishes to share with the ones that meant the most to her, her friends and family. She was always full of life and will be remembered for her ability to light up any room with her laughter and vivacious storytelling.
She is survived by her husband: Rodney Parish of Xenia; mother: Mary Anne Pittman of Flora; father: Richard Lents of Bridgeport, son: Quaden Noblet of Xenia; a sister: Amy (Ryan) Keck of Olney; step-son: Justin Parish of Effingham; step-grandchildren: Jayden and Gavin Parish of Hord; stepfather: Bob Pittman of Rinard; a niece and nephew: Kamille and Kamden Keck of Olney; 3 half-sisters: Ashley Lackey of Bridgeport, Katrena of Bridgeport, and Cortney of Olney; several aunts and uncles; several cats; and her beloved dogs: Britches, Ariel, and Radar.
She was preceded in death by her maternal and paternal grandparents; mother and father-in-law; and an aunt: Kathy Richardson.
A funeral ceremony will be held at 11 a.m. on Tuesday, January 24, 2023, at Frank & Bright Funeral Home in Flora with Ryan Keck officiating. Interment will follow in Powers Cemetery, Xenia. A visitation will be held from 5-8 p.m. on Monday evening at the funeral home. Memorial donations are suggested to Fur a Good Paws and will be accepted through the funeral home. To share a condolence or memory, visit: www.frankandbright.com