Frank & Bright Funeral Home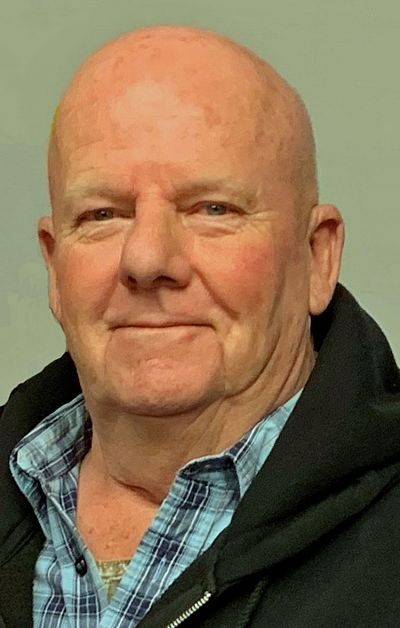 Jeff Wilkins
Jul 9th, 1946 - Nov 19th, 2022
Jeff L. Wilkins, age 76, of Cisne died on Saturday, November 19, 2022, in Wayne County, Illinois.
He was a native of Flora.
Jeff was born July 9, 1946, in Olney, Illinois to Jimmie Green Wilkins and Anna Pauline Wilkins.
Jeff graduated from Flora Township High School – Class of 1964.
Jeff enjoyed water sports, Nascar and drag racing. He drag raced for 50 years – ending his run in 2017 when he crashed his car at I-57 Dragstrip in Benton, Il.
Jeff loved his family and was a loyal and devoted husband, father, grandfather, and great-grandfather.
Jeff wore many hats during his working years. His family owned Wilkins Shoe Stores in both Flora and Effingham, which Jeff had to take over when his father died in 1966. Later he and Brad Anderson built spec homes in the Effingham area. Upon returning to Flora in the 1980's, Jeff had an automotive repair shop – Jeff's Automotive, which later branched out to Jeff's Auto Sales. After that he purchased the East End Liquors with a partner, Rick Race.
Even after he retired Jeff tried some new ventures. He worked a short time for George Smith Ag in Johnsonville. He helped the road commissioner, Leon Hatcher, in Indian Prairie Township. Then he also hauled grain for Brad Mugrage for a couple of years.
He is survived by his spouse, Shara Harvey Wilkins of Cisne, two daughters, Tammy Beccue (Brandon Vest) of Xenia, Teresa Patridge (Jay) of Cisne, one son, Jeffery Wade Wilkins of Cisne, one stepson, Doug Spitzner (Heather Rogers) of Xenia, one stepdaughter, Amy Simpson (Tommy) of Flora. Jeff was blessed with 8 grandchildren, Rayven, Taryn, Dusty, Peyton, Baylee, Mycca, Makhara, and Gage and 4 great-grandchildren. Also surviving are three cousins - Dianna Jacobs, Larry Bryan, and Judy Moss.
Jeff was preceded in death by his parents and a spouse, Charlotte Blackwell Wilkins.
Per Jeff's wishes, he will be cremated and there will be no service at this time.
A memorial get together will be held in the spring. Arrangements are by Frank & Bright Funeral Home in Flora. Memorial donations are suggested to North Wayne Ambulance Service or any charity of the donor's choice and will be accepted through the funeral home. To share a condolence or memory, visit: www.frankandbright.com