Frank & Bright Funeral Home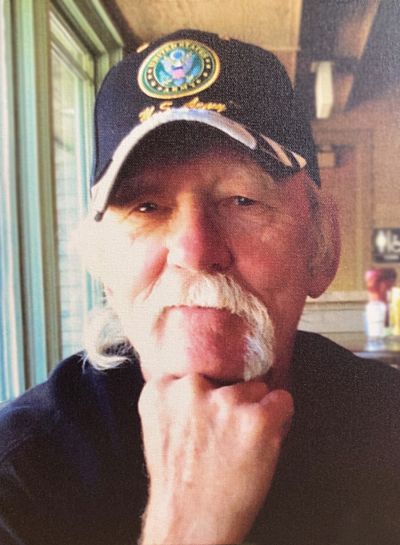 Tom Strange
Mar 24th, 1945 - Jun 15th, 2022
Thomas Oliver "Lucky" Strange III, age 77, of Rinard, Illinois, passed away Wednesday morning, June 15, 2022, at his home.
He was born March 24, 1945, in Harvey, the son of Thomas O. and Violet E. (Paris) Strange Jr. He was united in marriage to Joy Reuther on October 4, 1986, and together they have shared 35 wedding anniversaries.
Tom was a graduate of Rich Central High School. He proudly served in the Army during Vietnam and retired from the Automobile Mechanics Local Union 701. He was a lifetime member of the VFW and enjoyed hunting, fishing, and taxidermy.
He is survived by his wife: Joy Strange of Rinard; children: Pamala (Doug) Lindsey of Flora, Michael (Michelle) Kucharzyk of Evansville, Indiana, Matthew Reuther of Rinard, T.J. (Rayne) Strange of Bloomington, Indiana, and Nathan Strange of Rinard; 9 grandchildren: Austin Smith, Trevor Harpur, Freddy Kwiatkowski, Jake Harpur, Emma Reuther, Hope Reuther, Kyson Strange, Kannon Strange, and Kalah Strange; "adopted" children: Robbie Halbe, Warren Militello, and Stephanie Militello; and siblings: Darrell Strange of Maryland, Christine (Ken) Dickover of North Carolina, and Mark Strange of Florida.
He was preceded in death by his parents, and a daughter: Priscilla Harpur (Strange).
A remembrance ceremony will be held at 4 p.m. on Sunday, June 19, 2022, at Frank & Bright Funeral Home in Flora followed by the presentation of military funeral honors. Jim Earleywine will officiate. A visitation will be held from 1-4 p.m. on Sunday at the funeral home. Memorial donations are suggested to the family to assist with final expenses and will be accepted through the funeral home. To share a condolence or memory, visit: www.frankandbright.com