Frank & Bright Funeral Home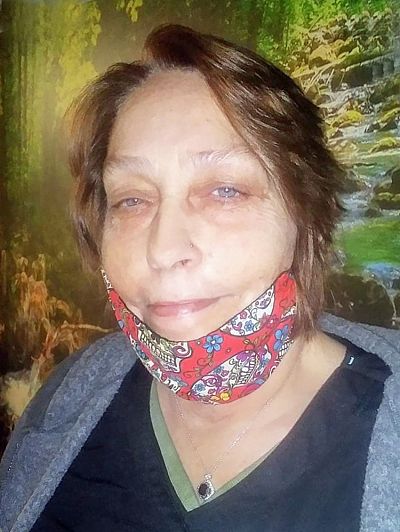 Patty Willison
Sep 14th, 1961 - Jun 7th, 2022
Patricia Willison, age 60, of Louisville, Illinois, passed away early Tuesday morning, June 7, 2022, at Flora Gardens Care Center.
She was born September 14, 1961, in Effingham, the daughter of Harvey W. and Erma P. (Grahn) Hagen.
She had been united in marriage to Gregory Stadge and later Justin Willison. They preceded her in death.
Patricia had worked at several area nursing homes as a CNA, and will be remembered for her kindhearted spirit that would help anyone. She was of the Christian faith.
Patty is survived by 5 siblings: Amy (Danny) Stadge of Olney, Thelma (Gilbert) Decker of Milltown, Indiana, William "Bill" Hagen and friend (Dana) of Louisville, Brenda (Robbie) Cooper of Louisville, and Nathaniel (Vicky) Hagen of Norton, Kansas; and 8 nieces, 8 nephews, 2 great-nieces, and 7 great-nephews.
She was preceded in death by her parents; husbands; grandparents: Harvey D. & Ruby Lillian Hagen; a sister: Velma Smith; and 2 nieces and 3 nephews.
A Celebration of Life ceremony will be held at 11 a.m. Thursday, June 16, 2022, at Charley Brown Park rain shelter with Nathaniel Hagen officiating. Friends may gather from 10-11 a.m. prior to the ceremony. Arrangements are by Frank & Bright Funeral Home in Flora. Memorials are suggested to assist the family with expenses, and may be given directly to Frank & Bright Funeral Home. To share condolence or memory, visit: www.frankandbright.com