Frank & Bright Funeral Home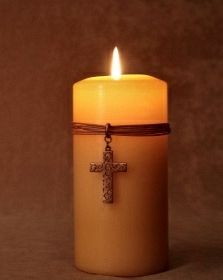 Steve Cameron
Sep 20th, 1955 - Jun 3rd, 2022
Steven L. Cameron, age 66, of Hord, Illinois passed away Friday, June 3, 2022, at his home.
He was born September 20, 1955, in Effingham, the son of Leland Eugene "Gene" and Mariola Jean (Barnett) Cameron. He was united in marriage to Debra Kay Lindsey on March 9, 1973, at the Louisville Methodist Church and together they have shared 49 wedding anniversaries.
Steve enjoyed time spent outdoors fishing, hunting, boating, and gardening. He worked cutting timber as an independent logger. He was skilled at woodworking and over the years had made numerous crosses for area churches. Steve was a member of the Amateur Trapshooting Association (ATA) and was the Illinois State Champion in 2003, going on to place 6th in the World Trapshooting Competition later that year. He was of the Christian faith and had attended several area churches. He greatly enjoyed his time spent traveling and visiting with the many people he and Debbie met along the way.
He is survived by his wife: Debbie Cameron of Hord; a son: Jason (Christine) Cameron of Talladega, Alabama; sister-in-law: Evelyn (Arnie) Lewison of Kimball, Nebraska; brothers-in-law: Donald (Gail) Lindsey of Flora and Harold Dean Lindsey of Noble; a cousin: Kathryn (Nevel Marvin) Jones of Louisville; several nieces and nephews; and his faithful companion, his cat Teagger.
He was preceded in death by his parents; and 2 brothers: Lawrence "Larry" Dean Cameron and Robert "Bob" Wayne Cameron.
There will be no services. Arrangements are by Frank & Bright Funeral Home in Flora. Memorial donations are suggested to St. Jude Children's Research Hospital and will be accepted through the funeral home. To share a memory or condolence visit, www.frankandbright.com