Frank & Bright Funeral Home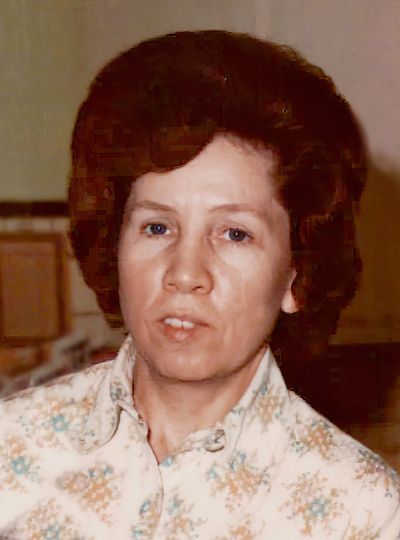 Catherine Cunningham
Oct 30th, 1927 - May 30th, 2022
Catherine Loretta Cunningham, age 94, of Flora, Illinois, passed away Monday morning, May 30, 2022, at her home.
She was born October 30, 1927, in Tolono, the daughter of the late Benjamin "Ben" and Magnola "Nola" (Carlyle) Denton. Catherine was united in marriage to Glenn H. Cunningham on April 2, 1946, in Kentucky. Glenn passed away April 6, 2000.
Catherine appreciated growing and tending to her flowers. She was a good cook, and also enjoyed spending time sewing and quilting. She will be missed by her adoring cat, Bluebell.
Catherine is survived by a son: Steve Cunningham of Flora; 3 grandchildren: Dawn, Crystal, and Rick; 6 great-grandchildren: Spencer, Olivia, David, Amber, Jessica, and Christina; and 11 great-great-grandchildren.
She was also preceded in passing by a son: Rick Cunningham; 4 brothers: Hershell, Dale, Gary, and Joe Denton; and 2 sisters: Mary Smith and Lois Payne.
A funeral ceremony for Catherine Cunningham will begin at 2 p.m. Friday, June 3, 2022, at Flora Assembly of God. There will be no visitation. Interment will follow in Floral Garden of Memories, Flora. Memorials are suggested to Flora Assembly of God, and these will be accepted through the funeral home. To share a condolence or memory, visit: www.frankandbright.com