Frank & Bright Funeral Home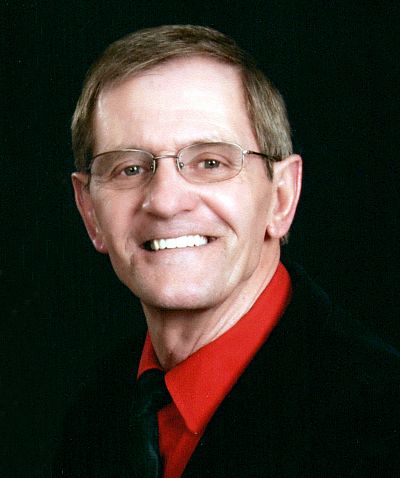 Gary Pearce
Jul 31st, 1949 - May 12th, 2022
Gary Wayne Pearce, age 72, of Flora, Illinois, heard the divine music that he'd long been listening for, and began dancing in heaven on Thursday afternoon, May 12, 2022.
Gary was born July 31, 1949, in Flora, the son of Harold W. and Gladys Aliene (Davis) Pearce. He was united in marriage to Nancy L. Wiley on April 26, 1969, at Bethel United Methodist Church in Wayne County and together they have shared 53 wedding anniversaries.
Gary served in the US Army. Along with farming for most of his life, he drove a truck for Cargill for 30 years. Around 20 years ago The Lord called Gary to ministry, and he has served as a United Methodist Pastor for 20 years in Lawrenceville, Cisne, and most recently at Immanuel United Methodist Church in Olney. He enjoyed gardening, horses, riding his Harley Davidson trike, and just "piddling" around as he would often say. Gary had a great love of life and the people in it, especially the special ones who called him "Grandpa."
He is survived by his wife: Nancy Pearce of Flora; 3 sons: Scott Wayne Pearce of Flora, Gregory Alan Pearce of Flora, and Gale Pearce (Faith) of Flora; grandchildren: Allie Pearce, Chloe Pearce, Maddy Pearce, Tristen Conner, Trenton Pearce (Molly), Shay Allen, Jarin Pearce, Andrew Pearce; great-granddaughter: Maelin Williams; siblings: Carolyn Berger of Effingham, Genelle (Steve) Beck of Olney, Sue Pearce of Pekin, Edie (Wade) Jones of Louisville, Fran Pearce of Sells, Arizona, Tim (Cheri) Pearce of Flora, Ed Pearce of Flora, and Steve (Norma) Pearce of Crossville; mother-in-law: Maxine Fildes of Flora; brother-and sister-in-law: Steve (Glenda) Wiley of Clay City and Nita (Mike) Mobley of Salem; and many nieces and nephews.
He was preceded in death by his parents, and an infant brother: William.
A funeral ceremony will be held at 10 a.m. Tuesday, May 17, 2022, at Frank & Bright Funeral Home in Flora. Interment will follow in Foster Hill (Mt. Zion) Cemetery with the presentation of military funeral honors. Visitation will be 5 until 8 p.m. on Monday evening at the funeral home. Memorial donations are suggested to either the American Red Cross or the Ascension St. Vincent House and these will be accepted through the funeral home. To share a memory or condolence, visit: www.frankandbright.com