Frank & Bright Funeral Home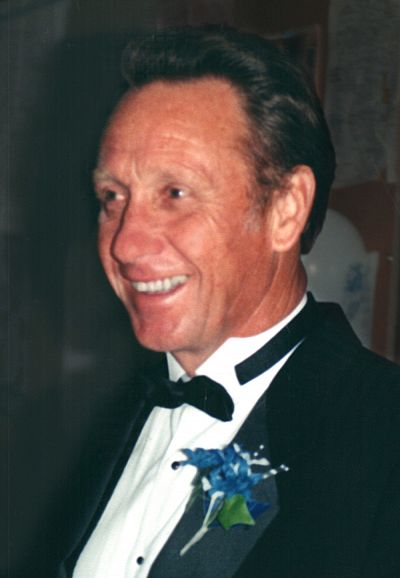 Jack Wathan
Mar 20th, 1935 - Jan 7th, 2022
Jackie "Jack" Lloyd Wathan, age 86, of Flora, Illinois, passed away Friday afternoon, January 7, 2022, at Flora Gardens Care Center.
Jack was born March 20, 1935, in Clay County, the son of Tiny Christopher Wathan and Mamie Marie (Stoops) Wathan. He was united in marriage to Doris Marie Pennington on December 5, 1959, in Xenia, and together they shared 61 wedding anniversaries together. She passed away eight months prior, on May 7, 2021.
Jack learned basic carpentry skills early in life, and after long hours of labor and learning the fine details of his trade, he was regarded as a true craftsman. He built and worked on many homes and businesses. Often called upon by family and friends, Jack was ready to help anyone with whatever they needed. Owning and handling horses, including stallions, and especially Black Tennessee Walkers, was one of his most enjoyable pursuits. He and Doris worked together to prepare for showing horses, and they liked sharing their love of these beautiful animals with their family. Around home, Jack took great pride in caring for his yard and garden. His family and grandchildren were an outstanding joy in his life that he enjoyed spending time with. He was a member of Bloom Baptist Church.
He is survived by his children: Randy Wathan of Flora, Rhonda (Scott) Garrett of Flora, and Ronnie (Sharon) Wathan of Rock Hill, South Carolina; 7 grandchildren; 13 great-grandchildren; and 11 great-great-grandchildren.
He was preceded in death by his parents; wife: Doris Wathan; brothers: James, Raymond "Short", Melvin Eugene "Gene", Harold "Bud", and LeRoy "Skeeter" Wathan; and father-and-mother-in-law: Ray and Estel Pennington.
A funeral ceremony will be held at 1 p.m. Thursday, January 13, 2022, at Frank & Bright Funeral Home in Flora. Interment will follow in Odd Fellows Cemetery, Xenia. Visitation will be from 11 a.m. until 1 p.m. Thursday at the funeral home. Memorial donations are suggested to either Bloom Baptist Church or any charity of the donor's choice and will be accepted through the funeral home. To share a condolence or memory, visit: www.frankandbright.com