Frank & Bright Funeral Home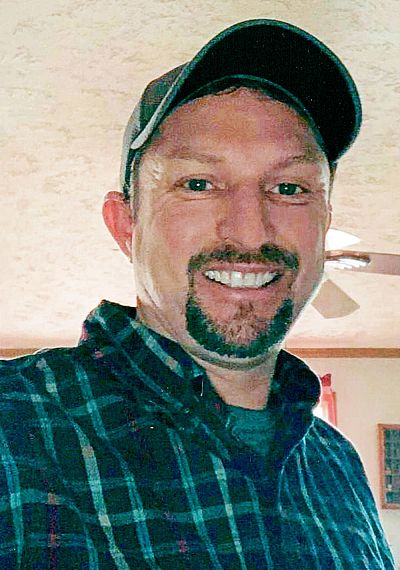 Jeremy Snell
Dec 9th, 1975 - Dec 29th, 2021
Jeremy Ray Snell, age 46, of Effingham, Illinois, and formerly of Flora, passed away December 29, 2021.
He was born December 9, 1975, in Flora, Illinois, the son of Robert and Leanna (Turner) Snell Jr. He was united in marriage to Caroline Minard on July 16, 2021.
Jeremy earned his associate degree from Lakeland College. He had worked at Conagra, Hershey, North American Lighting, and World Color Press. He was a hard worker, quick learner and excelled at every job he worked at. He spent time working all over the U.S. with Repcon. Jeremy loved the outdoors and enjoyed time spent fishing and camping. He was selfless and was always willing to lend a hand and help others. He was of the Christian faith.
He is survived by his wife: Caroline Snell of Effingham; parents: Robert and Leanna Snell Jr. of Clay City; 2 daughters: Kaylyn Sue Snell of Clay City and Eleanor Snell of Hidalgo; 2 step-sons: Michael Higginbotham of Crystal River, Florida, and Tyler Kloever of Effingham; 2 grandsons: Aiden and Eli; siblings: Juli (Tyler) Thompson of Flora, and James (Courtney) Snell of Portland, Indiana; nieces and nephews: Tisha (Gary) Blanchard, Tad (Deandra) Thompson, Trey (Jessica) Thompson, Brittani Snell, and Elayna Paro; 2 great-nieces; 1 great-nephew; and numerous aunts, uncles, cousins, and friends.
He was preceded in death by a son: Dalton Snell; nephew: Robert "Ben" Snell; paternal grandparents: Robert and Wilma Snell; maternal grandparents: Harold and Iva Turner; a niece: Tiffany Thompson; an aunt: Phyllis McCain; and an uncle: Jerry Harrington.
A funeral ceremony will be held at 12 noon on Saturday, January 15, 2022, at Frank & Bright Funeral Home in Flora with Pastor Mark Luzadder officiating. Visitation will be 10 a.m. until time of service on Saturday at the funeral home. Memorial donations are suggested to the family to assist with final expenses and will be accepted through the funeral home. To share a condolence or memory, visit www.frankandbright.com