Frank & Bright Funeral Home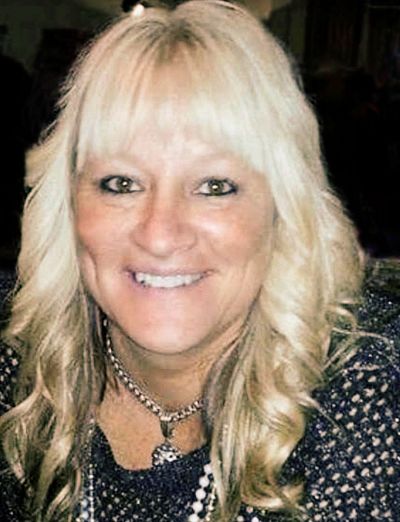 Tina Hill
Sep 30th, 1968 - Jan 5th, 2022
Tina Marie Hill, age 53, of Flora, Illinois, passed away Wednesday morning, January 5, 2022, at her home.
She was born September 30, 1968, in Chicago, Illinois, the daughter of Andy and Ruth A. (Oliver) DeVaughn. She was united in marriage to Alan Hill on September 19, 2016.
Tina earned her bachelor's degree in Criminal Justice and worked as a caregiver at the Burge House in Flora. She was a two-time cancer survivor. She took pride in staying fit and healthy and coached a cheer and tumbling All Star Team. She enjoyed time spent relaxing by the pool, working puzzles, fishing, and enjoying the outdoors. Family was very important to her, and she especially enjoyed time spent with her grandkids.
She is survived by her children: Jasmine (Kenny) Rector of Xenia, Trey (Jenny) Lopez of Flora, and Tyler Lopez of Clay City; mother: Ruth A. DeVaughn of Bourbonnais; 8 grandchildren; 3 sisters: Debbie Reyes of Bourbonnais, Yvette Neri of Flora, and Margaret (Todd) Garden of Marshall; and several cousins, nieces, and nephews.
She was preceded in death by her father: Andy DeVaughn; a brother: Dale; and former husband: Luis Lopez.
A memorial ceremony will be held at 6 p.m. Friday, January 14, 2022, at Frank & Bright Funeral Home in Flora. Visitation will be from 4-6 p.m. Friday evening at the funeral home. Memorial donations are suggested to the family to assist with final expenses and will be accepted through the funeral home. To share a condolence or memory, visit www.frankandbright.com