Frank & Bright Funeral Home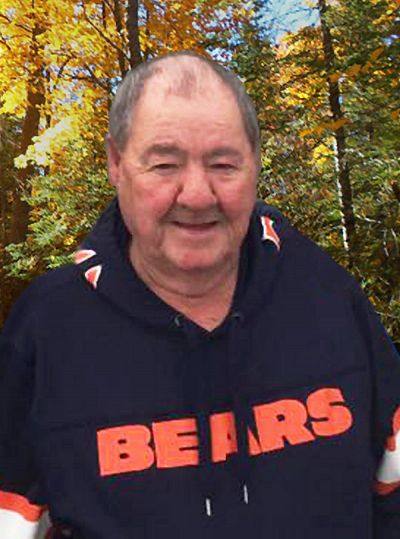 Bill Spitzner
Oct 2nd, 1945 - Jan 3rd, 2022
William H. "Bill" Spitzner, age 76, of Xenia, Illinois, and formerly of Flora, passed away Monday afternoon, January 3, 2022, at Fairfield Memorial Hospital.
He was born October 2, 1945, in Rinard, Illinois, the son of Clarence and Mary (Hale) Spitzner. He had been married to Betty Mae Colclasure, Charlotte Lynn Blackwell, and Shaune D. McPeak.
Bill served in the U.S. Army. He had been employed by the City of Flora, Valley Steel, the telephone company, and had worked in the oil field. He was the manager at the Flora American Legion and more recently had worked at the Flora Golf Course for a number of years. He was a member of the Louisville American Legion, the Flora Elks, and the Flora Moose Lodge. Bill enjoyed time spent fishing, golfing, camping, being with friends, and was an avid Chicago Cubs and Bears fan.
He is survived by 2 sons: William H. (Angela) Spitzner Jr. of Clay City, and Doug Spitzner of Xenia; companion of the last 14 years: Linda Kay Allen of Xenia; grandchildren: Hanna Kay Spitzner, Malachi Spitzner (Emma), Mycca Spitzner, and Makhara Spitzner; 1 great-granddaughter: Rory Mae; siblings: Joan (Bill) Pearce of Flora, John (Mary) Spitzner of Flora, and Mike (Connie) Spitzner of Clay City; and many nieces, nephews, in-laws, and extended family.
He was preceded in death by his parents; wives; and siblings: Charlie Spitzner, Melvin Spitzner, and Betty Brown.
A visitation will be held from 3-5 p.m. on Sunday, January 9, 2022, at Frank & Bright Funeral Home in Flora. Military honors will be presented at 3 p.m. prior to the start of the visitation. Memorial donations are suggested to Clay County ESDA and will be accepted through the funeral home. To share a condolence or memory, visit www.frankandbright.com