Frank & Bright Funeral Home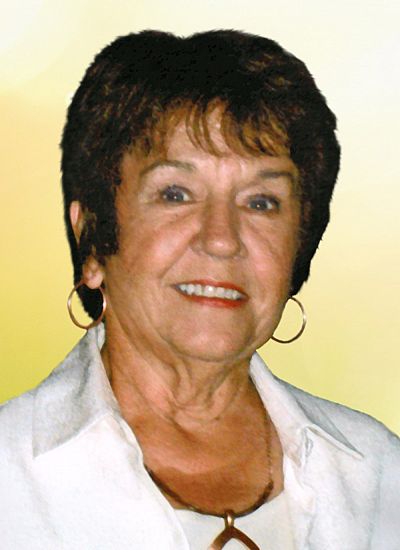 Dallas Franklin Hemphill
Sep 10th, 1939 - Jan 3rd, 2022
Dallas Jean Franklin Hemphill, age 82, of Flora, Illinois, passed away Monday morning, January 3, 2022, at her home.
She was born September 10, 1939, in Sailor Springs, the daughter of Roy C. and Doris E. (Hunley) Franklin. She was united in marriage to William "Bill" Hemphill on January 11, 1958, Flora, and together they shared 39 wedding anniversaries until his death May 18, 1997. She later remarried Clair R. Land and he preceded her in death.
Dallas loved to travel and spend time at her home in Florida. She enjoyed dancing, playing Pinochle, golfing with friends, and spending time with her family. She was strong in her faith and belief in Christ.
She is survived by three daughters: Diane Hemphill (Trudy Lambird) of Flora, Linda (Bill) Waller of Louisville, and Stacey (Jim) Earleywine of Flora; 4 grandchildren: Travis (Tyla) Knapp, Mac (Paige) Earleywine, Connor Earleywine, and Alexis Waller; 3 great-grandchildren: Adley, Jack, and Zuri, and an eagerly anticipated great-grandbaby on the way; 2 brothers: Gary "Butch" (Becky) Franklin of Clay City and R.C. (Joann) Franklin of Clay City; a brother-in-law: Don Cunningham of Olney; special companion: Bob Dow of Xenia; along with nieces, nephews, and friends.
She was preceded in death by her parents; both husbands; and siblings: Floyd L. Franklin, Barbara Cunningham, and Mark B. Franklin.
A Celebration of Life Ceremony will be held at 8 p.m. Wednesday, January 5, 2022, at Frank & Bright Funeral Home with Jim Earleywine officiating. Private interment will take place later in Clay City Cemetery. Visitation will be Wednesday evening from 5 until 8 p.m. at the funeral home. The preferred form of remembrance are memorial donations to either Clay County Cancer Crusaders, Clay County Hospice, Fur A Good Paws, or any charity of the donor's choice and these will be accepted through the funeral home. To share a condolence or memory, visit: www.frankandbright.com