Frank & Bright Funeral Home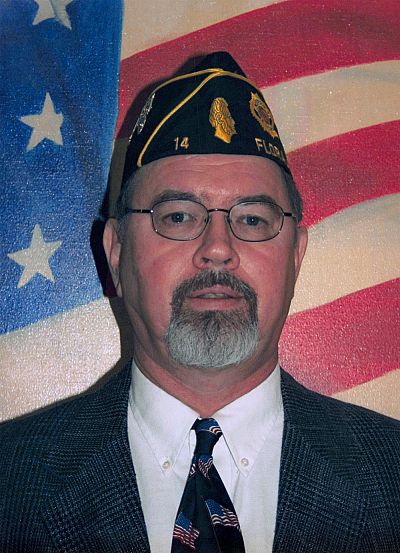 Mike Sehie
Aug 24th, 1950 - Feb 15th, 2021
Michael "Mike" D. Sehie, age 70, of Flora, Illinois, passed away Monday, February 15, 2021.
He was born August 24, 1950, in Flora, the son of Anthony Russell and Rotha Marie (Burt) Sehie. He was previously married to Ada Bowen and Nikki Owen. He later married Jacki Pickel on August 17, 2011, and she survives.
Mike proudly served in the U.S. Army and was a former Commander of Flora American Legion Post 14 where he has currently been serving as Post Commander of the Military Funeral Honors Firing Squad. He had worked in the oil fields and for Union Oil Company for 30 years, and later worked at NAL until retirement. Mike enjoyed playing cards and golfing with his friends. He was a member of Bethlehem Christian Church.
He is survived by his wife: Jacki Sehie of Flora; 3 sons: Levi Sehie of Xenia, Lucas Sehie of East Prairie, Missouri, and Chad Johnson of Flora; 2 stepdaughters: Mackenzi Windle and Sydney Rudolphi; grandchildren: Jessica Sehie, Collin Sehie, Kassidy Sehie, Kayla Murphy, Cleo Johnson, Keagen Johnson, and Kendrick Johnson, Avery Henderson, and Reese Briscoe; great-grandchildren: Blakely Shipman, Brantley Wood, and Daxten Villers; siblings: Linda Kay Ross of Mission, Texas, Tony Dean (Anne) Sehie of Eldorado, Kansas, and Debbie (Gary) Krutsinger of Decatur; and many nieces, nephews, and cousins.
He was preceded in death by his parents; and a sister: Sharon Lagle Poteet.
A date for a graveside ceremony at Elmwood Cemetery with military funeral honors will be announced at a later date. Arrangements are in the care of Frank & Bright Funeral Home in Flora. Memorial donations are suggested to Flora American Legion Post 14 and will be accepted through the funeral home. To share a memory or condolence, visit: www.frankandbright.com