Frank & Bright Funeral Home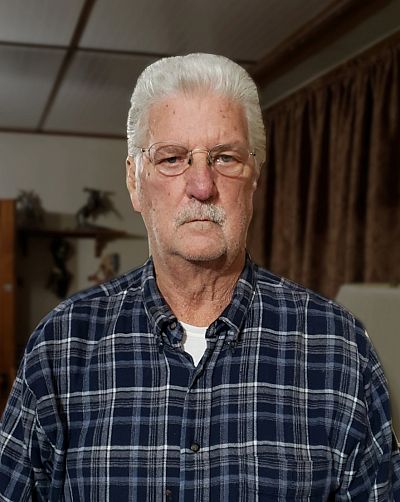 Bob Stuart
Apr 25th, 1945 - Jan 5th, 2021
Robert "Bob" Andrew Stuart, age 75, of Xenia, Illinois, passed away Tuesday night, January 5, 2021, at Flora Gardens Care Center with his daughter by his side.
He was born April 25, 1945, in Oxnard, California, the son of Robert and Beatrice (Spencer) Stuart. He was the youngest of 3 children. Bob was united in marriage to Donna Gean Stuart on October 10, 1964, and together they shared 24 years of marriage until her death June 30, 1989.
Bob owned his own businesses throughout the years until his retirement. He loved spending time sitting on the front porch watching the cars go by, walking his dog, watching old westerns, and spending time with his family.
He is survived by a daughter: Staceye (Ronnie) Horvet of Xenia; a son: Jeffrey Stuart of Olney; grandchildren: Christopher (Bridget) Horvet of Saugus, California, Michael (Amanda) Horvet of Xenia, Johnathon Horvet (fiancée Amber Krutsinger) of Corona, California, Auston Stuart of Noble, and Samantha (Darren) Henson of Flora; great-grandchildren: Elaine, Parker, Madie, and Avrie; twin sister: Dottie Oliver of Camarillo, California; sister-in-law: Janie (John) Davis of Rinard; brother-in-law: Jerry Williams of Ventura, California; and several nieces, nephews, and good friends also survive.
He was preceded in death by his parents; wife: Donna Gean Stuart; and a sister: Mary Williams; and a brother-in-law: Tim Oliver.
A funeral ceremony will be held at 1 p.m. Sunday, January 10, 2021, at Frank & Bright Funeral Home in Flora. Interment will follow in Odd Fellows Cemetery, Xenia. Visitation will be 6 until 8 p.m. on Saturday evening at the funeral home. Memorial donations are suggested to the family to assist with final expenses and will be accepted through the funeral home. To share a memory or condolence visit: www.frankandbright.com