Frank & Bright Funeral Home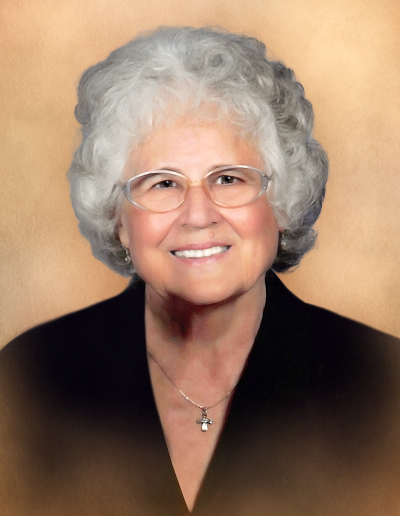 Molly Billingsley
Feb 21st, 1930 - Nov 11th, 2020
Emma "Molly" Clara Billingsley, age 90, of Flora, Illinois, passed away Wednesday November 11, 2020, at her home.
She was born February 21, 1930, in Oetisheim, Germany, the daughter of Otto and Marie (Holzapfel) Neubold. She was united in marriage to Lowell Edwin Billingsley on November 18, 1947, in Ludwigsburg, Germany.
Molly enjoyed an idyllic childhood with 3 sisters and loving parents. She often reminisced and romanticized about the beauty of Germany and her childhood. She met Eddie Billingsley, a U.S. serviceman, at the age of 16. He became her only boyfriend. They were required to be married three times, by German authorities, by American authorities, and in her family church, all of which took place in Germany. They remained devoted to each other and married for 73 years.
Molly and Eddie started Billingsley Electric and they worked together to make it a success. Eddie was the electrician and Molly took care of the appointments, ordering, and billing. They later purchased the Flora Dairy Queen and operated it for many years. Molly loved to pull little kids through the front window so that they could make their own cones. The government would have a fit with that today! Their final business was the Rax Restaurant. Molly loved cooking, baking, and talking to the public. She especially enjoyed working with young employees to train them on cleanliness, product creation, and handling money. Her strong work ethic and honorable character was always on display for others to see and emulate.
Molly filled her later years enjoying her home and family. Along with decorating her home, Molly cooked German food, made stained glass, created porcelain dolls, and arranged flowers. She loved pretty things and everything she touched was a work of art. Her meals were like no other and her greatest thrill was having her entire family home and gathered around the table. She particularly enjoyed visiting with her kids and grandkids.
She is survived by her husband: Ed Billingsley of Flora; a son: Richard and wife Cathy (Zink) Billingsley of Mesquite, NV; a daughter-in-law: Melissa Beert of Flora; grandchildren: Tristan Billingsley of Columbia, MO, Chynna Billingsley LoRusso and husband Josiah of Kirkwood, MO, and Jonathon Billingsley and wife Jesteen of Flora; several great-grandchildren; 2 sisters: Trudy Newbold of Flora and Karin Neubold Boerner of Ludwigsburg, Germany; and a nephew: Rudiger Bruesch of Muelacker, Germany.
She was preceded in death by her parents; a son: David Billingsley; a grandson: Tony Billingsley; and a sister: Hilde Neubold Bruesch.
The family would like to extend a very special and warm thank you to the nurses Tammy, Jennifer, Stacy, Kris, and Vickie and other care providers from the Clay County Hospice as well as to Kari Hagen, Donna Smith, Linda Hatcher, and Tina Otto. Their loving and tender care of Molly in her last days was truly a Godsend.
A private funeral ceremony will be held with entombment in Elmwood Cemetery, Flora. Arrangements are in the care of Frank & Bright Funeral Home in Flora. In lieu of flowers, memorial donations are suggested to Clay County Hospice and will be accepted through the funeral home.