Frank & Bright Funeral Home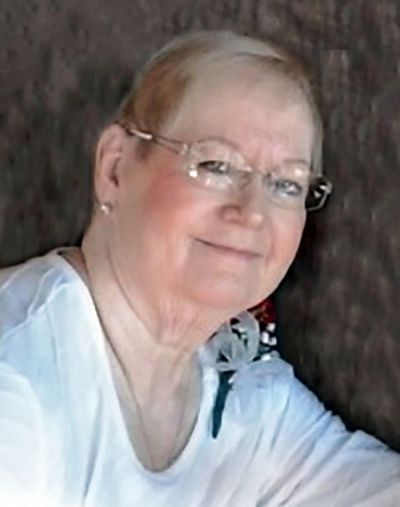 Pat Nutgrass
Aug 7th, 1948 - Jul 27th, 2020
Patsy Sue Nutgrass, age 71, of Flora, Illinois, passed away Monday afternoon, July 27, 2020, at her home.
She was born August 7, 1948, in Wichita Falls, Texas, the daughter of Harold Alvin and Bertie Marie (Blair) Beekman. She was united in marriage to Haskell J. Nutgrass on June 28, 1966, in Wichita Falls, Texas and together they have shared 54 wedding anniversaries together.
Pat trained and served as a Licensed Vocational Nurse, specializing in labor and delivery, and later worked in an office practice. She was a loving and dedicated wife and mother who had often volunteered for activities that involved her children, including room mother and Cub Scout den leader. Grandchildren were also a special joy in her life. She was a collector of antiques, enjoyed opportunities to travel in the U.S. and abroad, and especially appreciated the beauty of ocean beaches. Pat truly loved and cared for her pets, as well as animals of all kinds. She was a member of the Garden Club, Christian Women Club, Flora Main Street Program, as well as the Flora Academic Foundation where she enjoyed actively participating each year in the Appleknocker Festival.
She is survived by her husband: Haskell Nutgrass of Flora; 3 children: Michael Nutgrass of Navarre, Florida, Scott (Jennifer) Nutgrass of Warner Robins, Georgia, and Keri (Adam) Nutgrass Fedenia of Libertyville; 5 grandchildren: Gage, Tanner, and Cason Nutgrass, and Julia and Bennett Fedenia; and a sister: Kathy Schneider of Indiana. She was preceded in death by her parents.
A private graveside ceremony will be held with interment in Elmwood Cemetery. Arrangements are in the care of Frank & Bright Funeral Home in Flora. In lieu of flowers and gifts, the family suggests memorial donations be made to Fur A Good Paws or the Clay County Hospital Endowment Foundation. To share a memory or condolence, visit: www.frankandbright.com